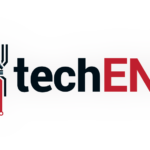 A Canadian Court of Justice has ordered Google to remove websites not only from the Canadian version of Google but across the globe. This follows the decision made by various European Courts that have forced the infamous search engine company to  get rid of embarrassing search results. Why has this order come about? Well, there has been a shocking and unreasonable amount of online information disappearing.
The lawsuit pertaining to the Canadian Court did not circle around Google but was mostly regarding a company who is trying to stop a rival from selling network devices – claiming the devices are the source of stolen trade secrets. It was because of this case that brought about the decision ordering Google to remove all search results that link to the rival's hundreds of websites.
It was due to this order that the Supreme Court of British Columbia issued a temporary injunction to stop this from happening. Why? Because if this order is carried out, residents of Canada  will no longer be able to find websites in Google and neither will other users around the globe. This will take effect in less than two weeks if an injunction is granted.
Initially, it would be normal response to pity the Canadian company, Equustek Solutions who are trying to get rid of the search results. There is proof that the rival did in fact steal its technology and sold it across the world via internet websites. However, Google did not play a direct role in the matter although their services did benefit the rival. Google, being the understanding company that it is, voluntarily agreed to remove the search results from 'google.ca' but it drew the line for the other international sites such as 'google.uk'. The Canadian company went further and applied for an injunction. Google said in response to this that if the injunction is granted, Canadian law will be imposed around the world. The judge explained that the law needs to keep up with advancing times and developments that include the internet. She even went further to refer to orders that have extra territorial application to explain the need of such an injunction.
This ruling has favoured the Canadian company but it also affects us all around the world who do not have a say in the matter. Should we really be losing access to websites that may have been utilized by us later on for other matters? And we do need to sympathize with Google who seems to be on a streak of bad luck. Luckily for the Americans that the First Amendment protections apply to Google so they would not be affected as much. The same however, cannot be said for us.
Source: Gigaom