Industry 4.0 is looming closer to reality and everyone is on board to welcome it. Digital transformation is now on every other organisations lips and minds. The said transformation is not as simple as it sounds though. There are plenty of work involved in building digital frameworks for plenty of organisations. The effort is nothing short of herculean for plenty of the aging corporations that relies on legacy builds.
That said, CA Technologies, the Modern Software Factory is predicting that mainframes will stay relevant for the year 2018. Of course in this day and age the significance of cloud solutions has increased tremendously. The easy scalability of cloud solutions appeal to plenty of Small to Medium sized Enterprises (SME), especially startups. For larger enterprises too the cost savings could be significant.
The issue with cloud is that enterprises would need a constant internet access to access files remotely. The remoteness is an issue too; enterprises have no direct control over their data. A good example for us end consumers is things like Google Photos or Apple iTunes. We have to ensure that we are always connected to access the data uploaded into those platforms while not having much control over the data with limited internet connection.
Dinosaurs Are Still Relevant: The Argument for Mainframes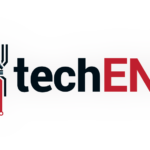 So, mainframes then; how are they still relevant? The mainframe technology has kept plenty of businesses alive and well. Plenty of these organisations are not digital based enterprises as well. Banks for example use these mainframes to keep thousands upon thousands of customer data and transaction data.
Throughout time also the technology has consistently been upgraded and evolved to be able to last against the test of time and technological advancements. Mainframes these days, in that sense, are plenty more modular than before and things can be upgraded and swapped in and out within minutes if not seconds. All that even without having any sort of downtime.
Improvements does not just stop there though. The mainframe technology of today is even more accessible than before through the concept of modularity. That modular concept does not just stop at the hardware side of things though. The increasing development of Mobile based applications gave way to an age old modular software technology that is the API based application. That sort of development also allows the mainframes to be even more connected than before and much easier to work with while being cheaper to maintain.
Most importantly though as our lives become more connected and digital, it becomes even more complex. Each services are tailored to our needs just because everything is digital now, and every experience is bespoke. That is the power of Artificial Intelligence (A.I.) and Machines Learning.
To harness the power of A.I. enterprises do need to have access to a vast amount of digital storage and processing power. Something that cloud solutions sometimes cannot provide. In fact even cloud solutions might need to rely on the A.I. to sift through information and keep them safe.
This is where mainframes take the center stage. Technically the mainframe, at this time is the only way to power a full house A.I. deployment like that of Adobe's Sensei. The vast amount of information that A.I. of today can collect is quite terrifying. To store and process the information would require the processing power and storage of a full fledged mainframe. Of course with A.I. 2018 will see an even more elaborate use of mainframes.
Security, Security, Security: DevSecOps Takes Center Stage
DevSecOps, short for Development, Security, and Operations, is a new thing. Technically it did start out in the late 2016 and picked up in the late 2017. CA Technologies think that this sort of development structure and philosophy will be a big thing in 2018. But what is DevSecOps.
DevSecOps is derived from DevOps but with a new emphasis on software security. DevOps was the old way of putting software developments. In a way, DevOps emphasises plenty on the development stage for the end application with nearly no regards to security. Of course in a singular track, less connected world this would not be an issue. A banking system at that point can be isolated from the internet which means that any sort of cyber attack can only be done from inside the system, and you would have to be where the system is housed in; impractical for cyber criminals.
These days though everything is connected. Example? Your credit card information can now be stored online in an eCommerce site. That eCommerce payment gateway is connected to a proprietary software system that is made by the bank. That proprietary system is also connected to the organisation's extra- and intranet to make and records transactions. We are only talking about one payment gateway system from one eCommerce site. An average user like you and me always have more than one eCommerce site account on different platforms and on different payment gateway systems.
Security breach is more than just that though. We are so reliant on the internet these days that cyber criminals can easily deploy their malwares to not only individual users but an entire organisation as well (heard of wannacry?). Spywares can often be deployed within organisations to steal sensitive data (heard of WikiLeaks?). This is why security takes a bigger role in software development.
With DevSecOps the believe is that everyone is responsible for security now. With DevOps developers develop, deploy, test, and fix applications virtually at the same time. This allows for plenty faster deployment and fixes. With DevSecOps though the security factor comes into play. So with the emphasis on security the developers not only test for application bugs but they test for potential breaches in security and firewalls.
Fluffing Up: Onward With Cloud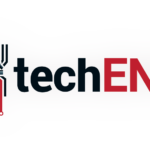 Cloud is definitely the way to go, no doubt about that. Cloud solutions is picking up faster than ever thanks to the increase in modern SMEs. Startups especially are the biggest contributors to cloud services. Startups like Grab and Uber rely heavily on cloud solutions due to its flexible scalability. The fact that their services rely heavily on connectivity and applications are also reasons why the agility of cloud services are suitable for their purposes.
Wikibon estimates that cloud for enterprises will continue to grow about 19 percent per year for the next 10 years. 2018, CA Technologies predictions, might see some of the biggest cloud growth due to the rising amount of application and software based SMEs, and of course larger enterprises adopting to cloud solutions instead of relying on legacy systems entirely. Why?
The cost of having an in-house developed systems and mainframes are actually quite ridiculous to start with. Plenty of SMEs do not need the full capability of a mainframe server. Most would do with a fraction of the power of that full sized tower. The only place they can get that partial power is a cloud service provider obviously.
What is more with the emphasis of Software as a Service (SaaS) the cost of cloud makes more sense to plenty of SMEs or even the larger corporations. Its agile and flexible scalability also makes it very attractive to startups and legacy corporations.
So What Now? What Does 2018 Hold?
Of course as organisations progress into the Industry 4.0 environment the emphasis for software driven services and management will only continue to grow larger. The appetite for digital transformation also will continue to grow in 2018 as we approach the 2020 vision in Malaysia (not to forget TN50). To stay relevant organisations would have to shift their focus a little bit from time to time. It is no different in 2018.
CA Technologies as the Modern Software factory could play a major role in the year of digital transformations.
With the current foray of the economy moving toward a more digital approach to things CA Technologies' services and software could help companies be more agile. Meaning, corporations are able to respond to any sort of changes within the market quickly, with minimal down time. Even beyond that, as companies become more data-drive than ever changes will come as naturally as predicting changes.
With automation capability especially plenty of the organisations can start focusing on more significant processes like innovating services and ensure top notch customer experience at a fraction of the cost before. But that also means that innovations will come in at a faster rate than before as the DevOps or DevSecOps focuses change with automation. Organisations like Grab has already started looking into automation with great success.
CA Technologies of course hopes to help organisations grow their business. How? Improve customer experiences. Companies should and would adept to plenty of customer data collection. That allows companies to understand their customers in a much deeper level and more personally. That way maximising customer experience is all about matching each customer to their personalised data and services.
Here comes the big issue though; security. The emphasis on Security will always increase. Unfortunately no one is ever truly safe in the digital world. Especially in the extra connected world today there are more threats than what anyone could care or handle. That number will continue to increase. That said, CA Technologies do still think that companies has to do something in regards to cyber security. As technologies advance and machine learning and deep learning becomes more developed and more available, threat detection becomes easier. Not just that, threat prediction and prevention becomes plenty easier and automated. So instead of responding software takes preempted actions against any possible threats.
Meaning?
All this only points to one thing that we all know already; digitalisation is inevitable. The diffference now is that there are more adoption than before. The understanding exists that we have to jump into the digital age with digital solutions instead of resisting it. Organisations especially have to start moving into that direction no matter the financial requirements; even then there are ways to mitigate and minimise costs. It is the only way to stay relevant these days.
To the end consumers like you and me obviously will only harvest benefits in terms of our experiences with these organisations that we choose to interact with, or do business with. As our data becomes more available to them and continues to become more specific the services they provide is going to be even more personalised. We will be getting even more out of the companies and vendors in terms of deals, services, and experiences. It all boils down to how each organisations' customers behave at the end.
The real question is "at what cost?", what are we really giving up? Do we just give up our privacy? Or, does all these extra personalised services and experiences cost more than that? We will never know the extent of it, or its limit until we are truly there though. For now, it is all sunshine and roses; only good things can come out of digitalisation.
Source: CA Technologies