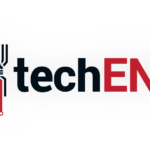 Most of you may not be familiar with the name CA Technologies. We do not blame you as they mostly work in the backgrounds, away from the public. Please bear with us for a moment as we introduce you to a new, hidden world of a modern software factory. CA Technologies  is exactly just that – a modern software factory. What that means is that CA technologies are software builders, engineers if you might. Obviously what they do is build software for companies that engages their service. Their current approach to modern software development though is to ensure that their solutions can drive transformations for companies to be able to take advantage of the ever-changing economy. Ultimately CA technologies wants their clients to be able to snatch an opportunity, when available within a snap of a finger (obviously this is an exaggeration, but if companies can do that; they will). In essence, this is a company that devotes their resources so that their clients can perform better through optimising the use of software in their processes to automate processes that can be automated, and improve efficiencies and effectiveness where possible – all through building software solutions as per their client's requirement.
Now that you have been acquainted with CA Technologies and what they do, you have to take a look at what they have found in the Malaysian region. Why should you care? Because this could determine where you might want to place your money in the future.
What CA Technologies has found, at least within their client circles anyway is that Application Programming Interfaces (API) are the way to go in moving forward to a digital future. At this point we should briefly explain what an API is, since it has been overly used even when we talk about other sort of software and apps. API in the simplest terms is a sort software bridge. It technically acts as a bridge for multiple software to communicate and interact with each other. The API also determines the sort of relationship a software can have with another software. Do not mistake it as a simple building block though; it is not. It contains multiple building blocks for software engineers and programmers to exploit. In that sense it simplifies the job of a programmer. With API based software, you are technically only coding half the software you have in your hands. The rest of the app is technically relying on other third-party systems and apps. A good example to be found here our current smartphone apps. The likes of Uber and Grab relies plenty on Google Maps services and would have to connect themselves to the Maps app should it be required. Google Maps is not built into their system but through API, it is integrated into their services just so that they do not have to develop their own maps. The result; apps and software are cheaper to run, to develop, and to maintain – simpler too.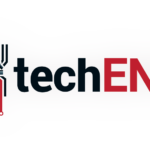 Back to CA Technologies' study; known as APIs: Building a Connected Business in the App Economy, looks at responses from all over Asia-Pacific region including Japan (APAC + Japan) to gain an insight of how organisations leverage the use of APIs to improve their organisation as a whole. What they found through this study was encouraging to say the least. Through the adoption and integration of APIs in their software about 799 senior business and IT executives from across APAC + Japan region reported positives in all sorts of satisfaction rates. Their partner and customer satisfaction increased by 50% with the adoption APIs. Their sales transaction even increases by 50% ever since their adoption. Mistakes are even less than before and costs are driven down by nearly 50% (47% to be specific) too. They even observed that Malaysian organisations see higher gains than the APAC + Japan average.
For the Malaysian market, the majority of respondents observed that API adoption plays a huge role in improving all sorts of KPI. Data shows that customer experience improved by 83%, while digital reach increased by 80%. Even their supply chains are a lot more streamlined, which also means that logistically things are plenty more efficient which also translates to faster delivery times and journey completion times. However these improvements are not without problems. Due to the lack of skilled resources, and the length of adoption time Malaysia's speed in developing, testing and releasing new applications to the market improves only a mere 6%, way below the 21% average experienced by the rest of APAC + Japan. This, to say the least proves that Malaysia is a unique market in itself, there is also still plenty of room for improvement in this area. For those of you who are thinking of taking your next step in your tertiary studies might want to consider these too.
Overall though the adoption of APIs and integration into corporate and enterprise systems prove to be a huge contributor to improvements on either the back ends and front ends of the business. As CA Technologies put it, Malaysia's growth towards the adoption of API is encouraging. It also shows that Malaysian companies are willing to make the switch towards a more efficient and streamlined digital transformation. Of course there is the cost factor which makes it seem like doing anything other than using APIs does not make sense. Even the speed at which software development using APIs just trumps everything else which is why more and more firms, especially startups prefer to jump on the use of API as the main building block around their software. It saves them development time and a tonne of testing. Press release after the break.
The Modern Software Factory is Key to Ensuring Organizations are "Built to Change"

Agility, Automation, Security, Insights are critical components of the Modern Software Factory

 

CA Technologies (NASDAQ: CA) Vice President, ASEAN and Greater, Nick Lim today shared at the CA Technologies "Built to Change Solution Day" keynote that businesses will require a Modern Software Factory to create a competitive advantage and ensure that they are "Built to Change".

Organizations today are facing near constant digital disruption, affecting business decision makers at all levels from the C-Suite to those deploying software across their organizations. They have less time than ever to incubate new ideas, nurture innovation and deliver compelling solutions to customers.

As a result, the challenge to rapidly build and deliver continuously improving, customer-focused innovation has become foundational to competing in the application economy. Businesses across all industries need to recognize that software is core to creating competitive advantage. At CA World® '16, CEO Mike Gregoire predicted that successful companies of the future will be Built to Change by putting software at the center of everything they do.

According to Lim, to be built to last and be fit for the future, companies need to be Built to Change. Built to Change companies remove friction on every level, are focused on outcomes rather than processes, and practice agile development and lean investment principles. Most importantly, these truly agile organizations are driven by software and they are customer-centric. They optimize the customer journey from product design through the entire customer experience lifecycle.

To deliver superior customer experiences at unprecedented speed, scale and reliability, Built to Change companies need entirely different skills and tools and a very different kind of process. The Modern Software Factory gives every organization the ability to create an agile business, build better apps faster, make security a competitive advantage and maximize application performance.

"Every business needs a Modern Software Factory that can turn new ideas into great customer experiences," said Lim. "Agility, automation, insights and security are fundamental in the blueprint for successfully leveraging software to win in the market. CA helps organizations navigate their digital transformation journeys and build their Modern Software Factories with its capabilities in the areas of Agile, DevOps and Security." 

The blueprint for organizations' success in the application economy, the Modern Software Factory ensures that businesses are Built to Change and can adapt rapidly to market changes. CA solutions across its Agile, DevOps and Security portfolios are aligned to how Built to Change companies plan, develop and deliver their own software solutions.
Malaysia Organizations Experience Significant Business Success With API Adoption

However, obstacles remain in getting the most value out of APIs

 

Malaysia – August 15, 2017 – Results from the latest CA Technologies (NASDAQ:CA) global study revealed that 90 percent of Malaysia respondents are adopting Application Programming Interfaces (APIs) as part of their digital transformation strategies. The study also showed that companies are getting better business results with APIs.

The study, APIs: Building a Connected Business in the App Economy, examined responses from 1,770 senior business and IT executives worldwide, with 799 from across the Asia Pacific and Japan (APJ) region, including Malaysia. The survey recorded insights on how organizations are leveraging APIs to improve their businesses in the application economy.

According to the study, Malaysia businesses are experiencing big pay-offs across all quantitative KPIs from their API adoption efforts, with surveyed respondents reporting:

50 percent improvement in partner satisfaction
50 percent improvement in customer satisfaction
50 percent increase in transactions volumes
47 percent reduction in number of compliance audit failures
47 percent in reduction in IT related costs

These improvements seen by Malaysia organizations are consistently higher than the APJ average (43-44 percent) for each of the quantitative KPIs.

The study also revealed that the Malaysia respondents recognize the impact APIs have on the business. More than two-thirds of the respondents agreed that APIs improve all areas of qualitative KPIs, with the following percent reporting improvement in crucial commercial categories such as:

Customer experience (83 percent)
Digital reach (80 percent)
Leverage of third-party innovation (72 percent)
Streamlined supply/demand chain (71 percent)

"APIs are the building blocks of digital transformation and to succeed in the application economy, organizations need to connect products to customer needs, customers to experiences, applications to devices, and organizations to their ecosystem partners. Malaysia has shown tremendous success in API adoption, where APIs allow these connections to be made quickly, accurately and securely," said Nick Lim, vice president, ASEAN and Greater China, CA Technologies.

While Malaysia organizations scored well in API adoption, they were found lagging in the speed-to-market area. Malaysia firms experienced a modest improvement of 6 percent in the time taken to develop, test and release new applications into the market even after API implementation, which is well below the APJ average of 21 percent.

Fully leveraging APIs is not without its fair share of obstacles.  The research revealed key barriers that hold Malaysia organizations back from fully reaping the maximum benefits of APIs are the shortage of skilled resources (53 percent), the lack of the ability to effectively secure API (48 percent) and the length of time to develop an API (47 percent).

Use of Advanced Full Life Cycle API Management Is Paying Off in The Region

The study's API management maturity model assesses how far organizations have implemented the tools and technologies, systems and processes, and the capabilities required for full life cycle API management. It proves that an effective management of API life cycle is needed to truly reap its benefits from conception to consumption. Overall, advanced users of API management in APJ saw up to 66 percent better results than basic users, with improvements in IT-related cost, partner satisfaction, transaction volumes, customer satisfaction and speed to market.

Malaysia is rather advanced in their maturity levels of API management, with 53 percent of organizations surveyed being advanced API management users. These respondents with advanced full life cycle API management demonstrate at least 80 percent of these capabilities: connect legacy and current systems; rapidly create APIs in 1order to safely expose data; integrate with back-end data and legacy apps; protect integrations with the right levels of security; accelerate mobile development; and unlock the value of the resulting digital ecosystems through analytics and monetization.

"It is promising to see the advanced API management maturity levels in Malaysia. The study evidently shows that firms are aware that investing in advanced capabilities throughout the full API life cycle can result in the greatest value and success. It is vital for organizations to address the obstacles in the early stages of the API process to ensure the success of their digital transformation initiatives," said Stephen Miles, Chief Technology Officer, Asia Pacific & Japan, CA Technologies.

Resources

 About the Research/Coleman Parkes

 Conducted by Coleman Parkes Research Ltd. in May-June, 2016 and commissioned by CA Technologies, the survey included 1,770 senior business and IT executives from large enterprises, across 21 countries and 10 industry sectors. A total of 799 respondents were from APJ, which covered Australia, China, Hong Kong, India, Japan, Korea, Indonesia, Malaysia, Singapore and Thailand.

Coleman Parkes, formed in 2000, provides action-focused marketing research on a global scale. The company offers a full research and consultancy service across all markets, while specializing in business-to-business research with a focus on IT, technology and communications research. For more information, please visit www.coleman-parkes.co.uk.
Source: CA Technologies