Maxis has made a mini documentary as part of their brand campaign to show people the wonders of the internet and how it has changed the lives of people while at the same time enriching others in the process. Theses are the stories of humble Malaysians who utilize the power of the internet to their advantage. Not only  did their lives change thanks to the internet but some of them have touched the lives of others helping them get back on their feet.
Maxis's new Fibrenation stories is  a three part series starting with Sujana Bin Mohd Rejab commonly known as Pak Su. Pak Su used to be a school teacher who then started learning about 3D printing though the internet. Slowly he learned how to make prosthetic arms though what he calls the "University of Google" where all the professors are from YouTube. It was through YouTube  that Pak Su was able to gain an understanding of electronic engineering and 3D printing. From there, Pak Su continued to learn and has since built over 50 prosthetic arms for children throughout Malaysia. Currently, he is also running a Smart Partnership with ADTEC (Advance Technology Training Center) in Taiping to teach others how to use 3D modeling to make more 3D printed prosthetics.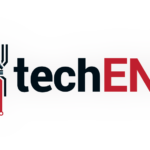 While Pak Su gives a helping hand to others to enable them to live a normal life again. We also have another organisation which brings food to the table. We don't just mean to us. PichaEats is a social enterprise started by three young Malaysians who wanted to effect change after volunteering in a refugee learning centre. Recognising the Malaysian's love for food, the three youths saw an avenue to help refugees. Their efforts were spurred by their observance of refugee children who were dropping out of school cause their families couldn't afford it. Seeing how the effects of running from your homeland can be, the three Malaysians wanted to do something more sustainable. Their social entreprise was created to provide a platform for refugee families in Malaysia to cook and earn from the sale of their home delicacies. Maxis also contributes by giving its customers the option to order meals from PichaEats though the MyMaxis App.
This is but the tip of the iceberg when it comes to stories of how the internet has changed and empowered lives across Malaysia. How has the internet changed your life?