e-wallet is a big thing in Malaysia; even more so in 2019 than 2018. The aim is to be a cashless nation like China is. If you are still wondering what is the point of going cashless, we will have that discussion with you soon enough. Despite the term 'Cash is King', many of us are already moving forward adopting e-wallets in our daily lives now. The biggest of them all, currently with about 4 million users in Malaysia is Boost.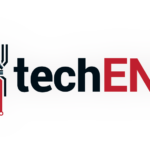 An initiative from Axiata, Boost has been pushing the e-wallet revolution agenda for a while now. Using Boost has some very interesting benefits too. Its very unique cashback system is especially attractive, I personally once earned a cashback sum of MYR 150 while spending only MYR 80 with Boost. most of the time though is small amounts from MYR 0.50 to MYR 1.50. You can even choose to give away the cahsback rewards to a charity of your choice on Boost (if they are on Boost). In some sense, you are giving back while you spend.
That cashback feature has been there for quite some time now and you are required to shake your smartphone to see if you made MYR 150 in cashback or not. For the Ramadan season though Boost is refreshing their shake to earn feature a little bit, more like Boost supercharged their shake to earn system a little bit just for Ramadan. It is Boost's Super Shake campaign.
The campaign starts from the 29th April (today) until 18th August, 2019. There is up to MYR 2.5 million up for grabs in this campaign period. Unlike the shake to earn system though, every MYR 10 you spend using Boost earns you one token to be used in weekly lucky draws. Of course there is still the cashback system when you shake your smartphone after spending on Boost. There will be up to eight brand new Proton X70 Standard 2WD cars to win (one each week until 18th August, 2019).
Of course that is not all Boost offers for the Ramadan season. You can now order food from Boost's app itself. Well, from Dah Makan and Deliver Eat anyway. If you do, you can earn up to MYR 25 (Dah Makan) and MYR 40 (Deliver Eat) with Boost. Other than food deliveries, there are tonnes of discounts you can get from Boost's partners if you are paying using Boost anyway. You can get up to 25% discount in Zalora with 'BOOSTGAYARAYA' shopping code, for example. There is also about 45 Ramadan bazaars in Kuala Lumpur and Klang Valley now that is Boost friendly.
The Boost app is available for free on the Android Play Store and iOS App Store. Boost is currently accepted in about 80,000 merchant outlets nationwide including the Ramadan bazaars. For more information regarding whatever Boost is offering for Ramadan you might want to check in on their Facebook page or Instagram profile.