To answer the first of the two parts question in the title; yes it is a car. The second answer is also a yes, it is launched in Malaysia just last week. But this is like no other ordinary car on the road for Malaysia though. It is like a Tesla, but it is a BMW. Tesla's are not officially here anyway, the BMW i3s is as of last week. Even then, the BMW i3s is not like any other Tesla type electric cars, according to them anyway.
Before you close this window or tab thinking that the BMW i3s has no place in a tech site, or that this is a spam; this is not a spam, and that this BMW has a place in techENT. Let me enlighten you.
The new BMW i3s is a car, yes; and it looks like a pretty normal family crossover type of car. Except the front is a little squashed, a little too short for a traditional engine. That is also because there is no engine under the front bonnet. It is a charging cable, like a smartphone's except. This thing is also like a Porsche, a rear-wheel drive thingamaji with its power unit in the wrong place too, the back. Again, the power unit is not a traditional engine with cylinders, metals, and oils.
Instead, the BMW i3s has batteries like your smartphones. It is like the Samsung Galaxy S of old, packing a modular battery unit that can be swapped out when it malfunctions. The battery containment unit is also modular so you just need to swap out single modules as required, to keep costs down you know.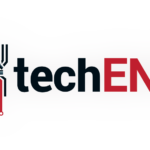 The battery powers an electric motor that powers the rear wheels. That is like the System on a Chip (SoC) on your modern smartphones, keeping everything running nicely and in harmony. Except, a car is much more complex than a smartphone because of all its moving parts.
But besides all that, BMW did not come out with a new car exactly, they came up with a new piece of tech toy; a new piece of gadget more like. No, really. They make the BMW i3s in a completely separate factory to the other BMW cars, a high-tech facility dedicated to build the BMW i3s that is fully electric.
Now for some numbers. The BMW i3s' motor produces 135kW, which is more than enough power to keep the lights in my neighbourhood running for the night. Convert that into horses, there is 184 horses living at the back of the smartphone car. There is still enough boot space to fit your shopping though.
The 135kW electric motor is also good enough for an acceleration time of 6.9s from standstill to 100km/h. Top speed? They did not say, perhaps you may not get to try the top speed too much too, that will drain your battery quite fast, we all still want to get home with no drama.
The battery life is not counted in hours like a smartphone fortunately. It is good for about 260km which is about a trip from our office in Ara Damansara to Onn Kee Taugeh Chicken in Ipoh with about 50km to spare. You would want to find an outdoor charging box and more things to do without driving by then because it still takes three and a half hours to charge the car with an outdoor charging box. Of course there is still the 3-pin UK plugged wall charger that comes with the car, like a faithful smartphone. But that charges in 13-hours, you might want to consider spending the night in Ipoh then. If you are at home though, no issues.
The inside of the car is where you spend your time most, pretty much like the display of your smartphone and its User Interface (UI). It is the flesh and meat of the car, the experience point. In that, it excels with the use of some really nice carbon fibre material and some eco-friendly linings to give some very airy feel to the interior. It is safe too, thanks to that carbon fibre cage we call the chassis. While it is light, it is also super safe – the stuff of Formula 1 cars.
For us tech guys though, the most important part is the digital UI. This gets some swanky dashboard with a nice BMW iDrive system which is, so far one of the most polished in-car-infotainment systems available with Android Auto and Apple CarPlay as standard. So this is now like your PC on the road instead, a smartphone on wheels.
What BMW built here is not a car. They have built a modern PC, the best ever driving simulator. They have built a smartphone extension, Android or even iOS on wheels.
The biggest number of them all, in all this greatness we have just witnessed, unfortunately is the price. You need to fork out MYR279,000 to put on your driveway. That is not considering your insurance just yet and adding the amount of interest you pay with the bank. This is one of the geekiest cars you can find in the market, it is also a fully imported model that you can only get from Leipzig, Germany. But MYR279,000 for a smartphone extension? Let us face it, if you do have the money you just might; I just might. It is, after all, a bragging right.