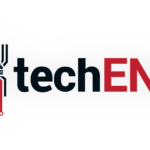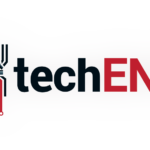 Motorola's Moto G and Blackberry's Passport is making its way to Malaysia. Both have listed on SIRIM's database in the past few days. Both phones were registered under Brightstar Distribution which is the official distributor for both BlackBerry and Motorola in Malaysia.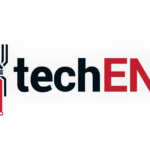 The Passport was referred to as Blackberry Windermere ER 135A. The gadget is being listed ahead of its launch on September 24th. It'll be interesting to see the gadget reach our Malaysian's market shelves the day its launched.
The Moto G is listed as XT1068 which is the same as seen on Amazon. As previously leaked, the device does support Dual SIM. Brightstar has yet to comment on the release of the phones.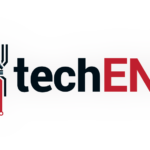 If you thought those were the only smartphones coming our way, well you're wrong! We're about to see the Nokia Lumia 730 dual-SIM and Lumia 830 on our shelves as well. SIRIM has also listed both under the model numbers RM-1035 and RM-984.
The Lumia 730 sports a 4.7 inch 1280 x 720p OLED display and are boasted to be built for Skype video chats and selfies. This description by Microsoft came mainly due to the wide angled 5 megapixel front shooter equipped with the f/2.4 aperature the phone features. Running on a Qualcomm Snapdragon 400 MSM8226 1.2 GHz Cortex A7 quad-core processor, the Lumia 730 features 1 GB of memory and 8 GB internal memory which is expandable via MicroSD.
The Lumia 730 weigh about 134 g and feature a 6.7 megapixel rear camera that is equipped with Zeiss Optics and LED flash. Both are powered by a 2220 mAh removable battery and will be shipped with the latest Windows Phone 8.1 and Denim Firmware. Connectivity wise, the Lumia 730 has Bluetooth 4.0, NFC, USB 2.0, MPT, DLNA and FM radio.
The Nokia Lumia 830 runs on Qualcomm Snapdragon 400 with MSM8926 1.2 GHz Cortex A7 quad-core. However, on top of the 1 GB RAM, the gadget has 16 GB internal memory with a MicroSD slot. The Lumia 830 is bigger than the 730 as it sports a 5 inch 720p display.
Network wise it has GSM/WCDMA/DC-HSPA/LTE up to 150 Mbps. It weighs a little heavier at 150g but is powered by a similar 2200 mAh removable battery and will be shipped with Windows Phone 8.1 with Denim Firmware. The connectivity capabilities are the same as well.  The single SIM Lumia 830 however, has a better camera. It features a 10 megapixel main back camera equipped with Zeiss Optics, optical image stabilizer and LED flash as well as FFC and 5.1 HAAC audio.
We will be seeing the Windows Phone devices can be on sale in local retailers any day now.
Source: SoyaCincau & Low Yat