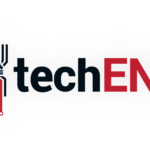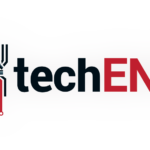 Blackberry is looking to step up its game to keep up with competition.  Just yesterday, the company has announced that Marty Beard will be the company's new chief operating officer (COO).
Beard is the former CEO and chairman of Enterprise Cloud Startup Liveops which is a cloud-based centre provider. Previously, Beard had worked in Sybase where Chen, the current CEO of Blackberry was once the CEO. It just goes to show the trend set to bring in people the CEO knows.
At Sybase (now owned by SAP), Beard was president of Sybase 365. Sybase 365 was a unit focused on text messaging and mobile commerce services.
At his new job in Blackberry, Beard will be in charge of a number of things including marketing, Blackberry 10 Apps development, customer care and quality. Beard will take on his role as COO effective immediately.
With this new hire, Blackberry is showing its determination to push its selected strategy in a highly competitive industry. This is a crucial message Blackberry needs to get out to the market as its share price recently dropped 10 percent. Blackberry has taken a significant blow as their market share has declined in the past few years as Android and iOS's continue to rise.
Another key item that Blackberry is trying to convey is that it still has the means to attract key and significant executives for hire.
The last area that Blackberry has taken note of is its biggest challenge yet – what exactly is Blackberry best at in the market and how will it convince consumers that whatever it decides to do will be much better than the competition. The answer to this question is what will keep Blackberry afloat in a increasing competitive market.
With appointment of Chen as its new CEO, Blackberry has decided to focus on the enterprise market in the industry. A smart move. With Beard, the company has more talent and a good focus area, what needs to be seen is whether the company can bring two and two together to make this work. Only time will tell whether it will succeed in doing so.
Source: TechCrunch