So what do we do when we want a large display experience, but do not want to pay a premium for those super high-end Television sets? Well, you go for a cheaper TV they say. But you want 4K HDR experience too; and you want to go even bigger than 85-inch. The only solution to these two problems though is simpler than you think.
Why not go for a projector? It makes sense; you get all the really nice features of the high-end TVs without the cost that comes with them. You can opt for a 4K HDR one for starters. You even get the big screen experience without any heavy lifting or move too much of your furnitures away. It costs half the super-high end 4K HDR television sets out there. It even displays at a larger size than those high-end TVs. Where the maximum that those expensive TVs can go to is a 85-inch; the home projectors these days have an optimum display of 120-inch to 200-inch.
Oh yes; 200-inch and you only need either a black or white wall. You do not even need to do any special mounting to support 10KG of a TV. Nope, no specially built stand either. Now you ask which projector?
Why not the BenQ TK800 4K HDR DLP projector? Cost? MYR5,979 to be exact; just a little under MYR6,000. At that kind of money; the TK800 does not sound like a cheap option. While it is not exactly cheap; it is one of the cheapest true 4K HDR projectors with DLP technology you can find in the market today. Comparatively, a Sony A9F will start from MYR11,699; twice more than the BenQ TK800.
Half the cost means you get half the features right? Not really; the only thing you might be missing is built-in speakers and TV receiver. Since there is on-demand TV Boxes, or even Netflix, or just plain cable TV, a TV broadcast receiver is not really important anymore. Speakeres? Hey you have an extra MYR5,000 plus to spend on a great surround sound option; why not?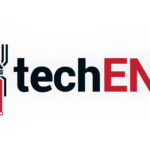 There is not even some complex set up process. You have two HDMI ports from the TK800 so you can plug your PC in and another cable TV box or even an Android TV box or Apple TV box if you want. It even displays at 60Hz so if your gaming console supports 60FPS, this is perfect.
To set the focus right, the zoom and focus ring works like a camera's so its super easy to get right. Of course, the annoying part is to have to adjust the keystone of the projector. Well, the TK800 has automatic vertical keystone adjustment so you only need to make sure that your lens is parallel to your projecting surface and project it in any angle – you will get a perfectly squared image in any angle.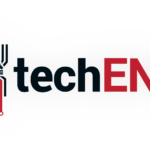 We said true 4K HDR on the TK800 too. That means that the TK800's processing chip produces all the 3,840 by 2,160 pixels (8.3 million dots) individually creating for a super detailed image whatever you watch. Well it is created for Live Sports streaming so every grass looks like grass instead of patches of green. The ball's aerodynamic design is visible and distinguishable from the beautiful jerseys. We bet watching Formula 1 or Formula E on this thing would be a treat. Provided that your source is a 4K capable source and projecting at 4K.
The recommended size of the TK800 projector is at 120-inch to 135-inch technically. We did push it a little bit by placing it about 9-feet away and project at 155-inch size. Desptie being larger than recommended size (on the manuals anyway) we still find that the TK800 projects very accurate and vivid colours with great contrasts. Even when the medium is dark, like in the Dark Knight movies you still can see details just as they are meant by Christopher Nolan.
Of course you do have to use the projector in a little darker conditions. Direct sunlight in the room is frowned upon and usually lights in the room tend to wash down the colours and brightness of normal projectors. This is not any normal projector though; it is the TK800 DLP projector.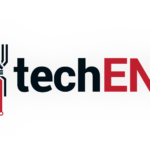 Thanks to DLP technology the TK800 shines at 3,000Lumens; bright enough to be seen under your home's lights so you can even watch your Netflix in 4K with your lights not. The DLP bulb also lasts even longer than regular projector bulbs so brightness will still be at optimum even after a few months of enjoyment. You do not have to change the bulbs so often too.
We hardly see an drawbacks to getting a projector these days because the emphasis of watching traditional broadcasted TV feeds is becoming quite obselete these days. We much rather stream Netflix on either our PCs or TV boxes. If not, what is wrong with a cable TV subscription?
The BenQ TK800 projector especially is budget friendly for a 4K HDR projector. It is even maintainance friendly because of the longevity of the bulb. Well, we have to fork out a little more money on the speaker system in this case. With the extra money we saved from a TV though we are pretty sure we would get something pretty nice as our primary sound system which can be directly plugged into the projector too.
The BenQ TK800 is nothing but great value. We think that it is perfect for home use. It is even something that I would buy for my home if I have the space.