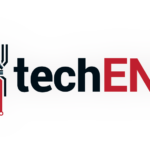 It seems that the dance between Apple and Beats is coming to a close and going to produce some fruits. It is confirmed just this morning that Apple will be acquiring Beats for $3 Billion (RM9.6 Billion), about $0.2 Billion lower than previously discussed. In case you have missed our feature article analysing what Apple would gain from this acquisition check it out here. As previously reported and agreed by Apple, Beats would remain as a separate entity from Apple and would keep running on its own; selling its headphones and continue on the Beats Music streaming service on both Apple's competitors, Android and Windows Phone. The deal also brought down the subscription fee to Beats Music to $99.99 (RM320) per year while monthly rate stays the same.
If you have followed this whole fiasco from day one, it does seem that Apple acquires Beats to tap into its music streaming service, Beats music. When asked about whether or not Apple could produce and make their own music streaming service, Tim Cook said it could but they cannot produce everything on their own.
As part of the acquisition, founders Jimmy Iovine and Dr. Dre would be officially joining the ranks of Apple, though it is yet to be clear what they would be called or what they would be working on in Apple. Tim Cook only said that the duo is an important addition to Apple to resuscitate Apple's game in the lifestyle world. After all the duo is strongly tied to the music and fashion industry. Through this transition to Apple as well we would expect to see the duo to be working on the music part of Apple alongside Apple's own executives. Tim Cook also suggested that Jimmy and Dr. Dre in Apple will come up with something brilliant and revolutionary soon enough. We at techENT will be watching their progress very closely. So what do you think Apple would do this Beats in their hands?
Source: Engadget, The Verge (1)(2), Techno Buffalo