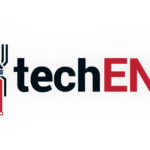 Haven't heard of AVITA? Of course not. We will not blame you because they only entered the market very recently; today in fact. They did it with the LIBER, their signature colourful series aimed to liberate your lifestyle.
AVITA is a U.S. tech lifestyle sister brand to Nextsgo, a laptop manufacturer focusing on industry standard commercial portable workstation laptops. While Nexstgo's products are aimed towards corporate consumers, AVITA focuses on serving the hip end consumers. That is reflected on their LIBER line up of products.
The AVITA LIBER is the brand's latest laptop line-up for the discerning consumer. It is designed with individuality and personality in mind with different coloured cases to accentuate your personality. You can even personalise the LIBER to your liking or your own design if you so wish to.
It isn't just a pretty face though. Underneath that pretty case you still get either a 13.3-inch or a 14-inch Full HD 1080p IPS display. You still get up to an Intel i7 Core processor that is paired with Intel's HD Graphics which is still capable of mild video editing especially with up to 8GB or RAM. You get a tonne of space to store all those videos too with up to 512GB of SSD storage. You even get a quoted 10 hours of battery life with all that power.
The AVITA LIBER is prove that you do not have to sacrifice power for creativity and design. It is that case of "why not have both?". The slim design makes it all the more portable so you can work on the go and still look good.
Alongside the AVITA launch, the Hong Kong based U.S. company also brought in Nexstgo into the Malaysian market. Two industrial standard device brought into the market are the … and … Both are VR and AR ready laptops designed to enhance your work anywhere you are.
The AVITA LIBER is available beginning … at a starting price of. The Nexstgo … is available by order from the manufacturer at a starting price of … while the … is available for … In conjunction with Chinese New Year AVITA will offer the LIBER (spec) for MYR688 on the 10th of February. Keep in mind the offer is only available for the first 50 buyers in their roadshow in Lowyat Plaza.
Source: AVITA
---
Also published on Medium.