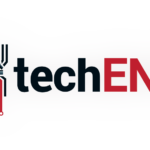 The Zenfone series for Asus has been the forerunner and a showcase of what Asus and Intel could offer for budget users. It is also Asus' flagship line if you must know. The Zenfone 2, released in 2015 was Asus' answer to high-end expensive flagships then. Considering that the smartphone holds relevant to this day it is a testament that more expensive does not always mean better.
The Zenfone 2 came in two spec sheets. The lower specced one boasts an Intel Atom Z3560 Quad-core processor clocked at 1.8GHz paired with  PowerVR G6430 Graphical Processing Unit (GPY) and 2GB of RAM. Nothing to shout about this one. But for a smarpthone that is retailing for less that MYR1000 it is quite something. The other one is specced with an Intel Atom Z3580 Quad-core processor that is clocked at 2.3GHz with the same PowerVR G6430 GPU but with 4GB of RAM. To put it simply this is a high-end device if you consider the processor speed and RAM size alone.  You get 5.5-inch of display with a Full HD resolution. 13-Megapixels camera out the back is at your disposal with Full HD 1080p video recording capabilities at 30fps paired up with 5-Megapixel out the front. It has got fast charging enabled. You can either have it in 32GB or 64GB as well. If that is not enough you can expand up to 128GB via an MicroSD card. All this was available for MYR1,199 and MYR1,399 respectively, well below the MYR1,500 mark. For a flagship that is specced as such the price is remarkeable.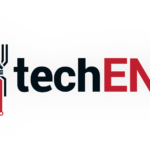 Enter 2016 though the Zenfone 2 is old story. Despite there being minor updates and different versions that has been offered over the year in 2015 the Zenfone 2 should be put to rest and a new Zenfone should be brought in or introduced, it is normal everyone is doing it. So the Zenfone 3 then, it should be announced during the Zenvolution conference along with other Zen line of products like tablets and notebooks. If you keep up with these things as well it will be announced on the the day before Computex 2016 in Taiwan as well. Though they are no mentions on whether the Zenfone 3 will be announced then it is a well expected thing. Of course there are rumours and predictions on what the Zenfone 3 might look like and what it might pack for the coming year for Asus. Reports point to Intel processors being utilised in the phone which does not come as a surprise. It is also rumoured to have come with a 2.5D glass design, fitted with USB Type-C, two sets of flashes for both front and back, laser guided auto-focus, and a fingerprint sensor. Another report points to a benchmark of the Zenfone 3 packing the Marshmallow Android 6.0.1 with a Qualcomm processor. Though Asus has a history with high-end Qualcomm processors it does not look like they fitted this benchmarked Asus with one. What it looks like is a 2.0GHz clocked Snapdragon that is paired with Adreno 506 GPU with about 3GB of RAM. Reports also point to the fact that it will also be tagged with the same budget sort of pricing from the Zenfone 2. But if the reports are true we might see more than two different versions of the Zenfone 3 in the beginning. If you'd like to know more, you can watch the Zenvolution live here, also watch this space for updates on their announcement.
Sources: Pocketnow (1)(2), Android Authority, GSM Arena