The ASUS ROG (Republic of Gamers) Phone was announced back in June in Computex in Taipei. However, since then, there has been little news on when the true gaming phone would be hitting the market. That changes now. ASUS has announced a blind pre-order which will be happening during the company's super brand day on 16th October. The sale will hosted on Shopee on the official ASUS store.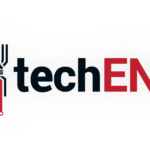 The ROG phone is the company's first foray into making a smartphone meant for gamers. To cater to the gaming crowd, the ROG Phone packs a speed binned version of the top of the line Snapdragon 845 with 8GB of RAM and 128GB or 512GB of onboard storage. The ROG phone comes with a 6.0-inch, Full HD+ display with 1ms repsonse time and 90Hz refresh rate. You can get a full rundown of the specifications with our recap of the initial announcement at Computex. We've even got a hands-on video.
While the specifications are top of the line, the thing that sets the ROG Phone apart from the competition is the slew of accessories that has been designed around the smartphone. Each accessory has been thought out to enhance the gaming experience of the ROG phone; from cooling to creating a complete on the go gaming experience, the ROG phone has an accessory that will be able to cater to the need.
The Blind Preorder will happen at the official ASUS store on Shopee as part of the company's Super Brand Day. To get the pre-order, you'll have to put down an RM999 deposit. The price of the ROG Phone will be revealed at the Malaysian launch happening on the 20th of October. Those who are lucky enough to get the pre-order will also be getting a lucky draw mystery gift.
---
Also published on Medium.