One of the biggest Apple show is here! Well, it was last night for us in Malaysia. If you have seen it, good for you. If you have not, you have come to the right place.
If you follow tech closely, you might find that your Facebook feed in the morning is full of Apple's glorified cheese grater that would set you back US$ 5,999. That is just the starting price too. Which also means, that the Apple "cheese grater" will set you back about MRY 25,000. Yes, expensive.
This, is also just the beginning of what is to come from Apple. There are of course other things like a new iOS preview, a new WatchOS, a new iPadOS, and a new MacOS. It is Apple's World Wide Developer Conference after all, Apple's main developer conference for the year 2019.
Let us touch on all the soft things that might not come first, the softwares. They touted a new iOS 13 and a brand new WatchOS 6. They are currently available only as previews and developer copies though.
Apple iOS 13
It is hard to believe sometimes that the iPhone has gone through 13 different generation of the iOS. This is the 13th generation of iOS, hence the 13 numbering. Just like the 12 as well, the 13 is an evolution of the same, simple OS that has very similiar feel and look since its first inception.
Safety First
It is supposed to be more secure with new implementations from Apple ID. Traditionally you need to input your own email address and password to access a site, or app. With Apple ID on iOS 13, you do not have to. You only need Apple ID and everything is done for you. While this may not sound like a new thing, the implementation is cleverer than what it sounds like on a surface level.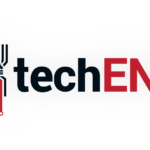 You can either sign in with your Apple ID, or Face ID, or Touch ID now. But instead of just stopping there, Apple's iOS 13 takes it a little further by masking your identities completely on any site, or apps. It provides a fluke email address in random instead of your own email. This way, even developers cannot track you.
Get There Better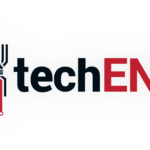 There is a new Maps app on iOS 13 too. Supposedly, the new maps app should be faster and more accurate than before. The new Maps app for iOS 13 has better road coverage; which also means more updated roads in other words, better pedestrian data, more listed addresses, and more detailed look. You can now share your favourite locations with your friends (who has an Apple device too) and even set it as one of your favourite destinations to navigate there at a touch from home screen.
Better Photos
While the quality of a photo depends plenty on the camera and its software, you would still need to edit some photos to make it an even better photo. For that, you need a photo editor. There is a new one of the iOS 13 too alongside a new photo browser that is cleverer than before. The Photos app now can highlight your best photos or similar photos based on significant events. Like Photos app before this, the app curates your photo album and makes it easier than ever to navigate your library which are full other photos you might not use or share.
Selecting a photo to either edit or share then is no hassle. But you still need to edit them before you share the photos. The new Photo Editor on iOS 13 is more powerful than ever with more comprehensive tools. Navigating and using the tools are made simple too with a simple swipe right or left gesture to control the applied effects. You can even adjust Portrait lighting in post-edit if you want to.
Go Dark! Go Dark!
Dark mode is all the rage these days. Not only does dark mode save battery life, it is easier on the eyes too; they are plenty more comfortable to look at in the dark of night. Of course it will be something that any good person wants on their devices. The age of bright, white backgrounds are over and the age of dark, black or grey backgrounds has come.
The Dark Mode is nothing to shout about though, it retains the same look of iOS system settings, Music, or even video controls layout. The only difference is that there is plenty less white, probably nearly no white surfaces on the back of an app. Of course, you can set it to turn on at night and turn on in the morning.
WatchOS 6
There is a new WatchOS as well for the Apple Watch. Not it is not available just yet too, not for public release anyway. It should roll out later on, as Apple put it.
New Apps, New Health
The WatchOS 6 is apparently healthier for you. Why? It is more accurate and faster in tracking your health. Especially for women, the Cycle app can now log important information regarding their menstrual cycle. This allows prediction models of their next cycle and fertile windows all from the Watch. It also syncs with the iOS 13 app.
Supposedly the WatchOS 6 also can understand your environment's noise better. The Apple Watch becomes a decibel meter and advise you against over-exposure to activities that would impact your hearing.
The new Activity ring is plenty more detailed now if you view your Activities through the iOS 13. You can set your priority statistics to be on top when you open the app. The app on iOS 13 will tell you things like distance travelled, how much you run, how much you walk, how much calories you burn, how much you stand even.
Now with Apps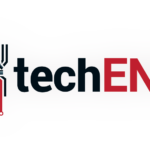 The Apple Watch also now comes with App Store for Apple Watch. That also means that you can install apps on your watch, from your watch instead of having to connect to an iPhone and look through your iPhone. The App Store also brings about new changes for developers. Developers can now create apps specifically tailored to the Watch without an iOS companion app. Nifty.
iPadOS
Do not confuse this with the iOS, because it is not. While it takes the design cues of the iOS 13, the iPadOS is a bespoke OS made for the iPad and iPad Pro. Then again, it is based on the iOS platform.
Better Look, Better Multitasking
The Home screen received an overhaul for the iPadOS to distinguish it from an iOS. It is designed to fully take advantage of the large display real-estate. There are more iPad specific widgets too with the new home screen so you get a quick look at all the information important to you at a glance.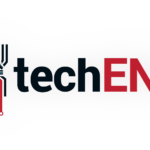 Multitasking is made much better on the iPad too. Taking advantage of the larger display of course, the iPad can work around the new Split View of the same app, or even multiple apps. With a quite Slide Over you can switch between apps or windows too that you need.
The Apple Pencil is Mightier
The Apple Pencil experience is enhanced even further with iPadOS. Using the Pencil they can highlight whole sites, or take screenshots of different windows. It is even more natural to use too with a wider colour palette selection and different sized erasers. Oh, and a latency of 9 milliseconds is sure to feel like you are putting things down on paper.
Even text editing here I much more intuitive too with improved gestures. There is an added copy and paste gesture too, reducing the gesture to just pinching and dropping. In any case, it helps people like us save time. Just a little bit, but still; time saved is still time saved.
Better Browsing, Better Management
Apple's very own Safari gets an overhaul for iPadOS too. Instead of the usual mobile version of a site, the iPadOS shows desktop sites. Of course, we all know that desktop sites are quite useless when it comes to touch gestures. Not on Safari for iPadOS. The new Safari on iPadOS optimises the sites for touch though so it is even more intuitive to work with.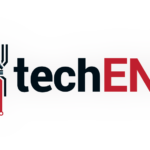 The Files app receives an iPadOS treatment too. Of course it would; it helps you be productive on the iPad. The new Files app for iPadOS gets iCloud Drive support for folder sharing so you can access whatever iCloud Drive folders shared with you easily on the iPad. Because it is not iOS, the iPadOS also can detect and work with external storage drives accessed via the Files app itself. No more transferring movies through iTunes all the time.
tvOS 13
Speaking of movies, WWDC 2019 saw a new tvOS for Apple TV too, the tvOS 13. When we say new, we mean, and updated tvOS really. It is still the tvOS on Apple TV 4K.
What you get though is a nicer, simpler layout on the Home screen. I now supports multiple users too, which means you do not have to share preferences with your brother at home; like Netflix premium account really. The update also brings new controller support (more controllers supported) and new 4K HDR screen savers.
MacOS Catalina
Of course, no Apple WWDC event is complete without a new MacOS announcement or preview. This year, it is Catalina. This year, it is big changes to the system.
ByeTunes – Apple Music, Podcasts, TV
One of the most apparent changes in the new MacOS is the exclusion of the very famous (in some cases, infamous) Apple iTunes. Instead of one app, the MacOS has branched the iTunes into three apps; Apple Music, Apple Podcasts, and Apple TV.
Music
The Apple Music app is pretty much the evolution of iTunes. It is quite inevitable since Apple has gone into the music streaming industry. But it is more than that now, the Apple Music app. It is an integrated music app built for MacOS. It keeps all the music in your Mac in one easy to access place. You can access your downloaded music or your ripped music, or even purchase them from the iTunes Music Store (yes, the iTunes music store is still alive).
Podcasts
There are now more than 700,000 Apple Podcast shows on the app, an inheritance from iTunes of course. With the Podcasts app though, you get a separate notification for when new episodes of your favourite podcasts get published. There is even more flexibility and precision in the app too, you can search for podcasts by categories, or hosts, or guests, or even discussion topics.
TV
This is like Apple TV box on your Mac really. Or, for us Windows users – maybe more like Netflix for desktop. You can enjoy new 4K HDR contents right from your Mac. If you have Apple TV+ subscription, you can even view all the available contents to you from the Apple TV app itself. That is the time for you to say; "goodbye daylight".
Availability
The Apple iOS 13, WatchOS 6, iPadOS, tvOS, and MacOS Catalina is now available as developer preview copies at Apple's Developer website. The public beta programs for all the new software will be available in the coming month on a separate website here. For any additional information for all the new good stuff, you simply visit Apple's website. The full release of all the software has not been stated yet, but we suspect that we may have to wait until the new Apple iPhone comes out.