It is time for Apple's World Wide Developers Conference 2019 (WWDC 2019). It is technically Apple's largest developer focused showcase for the year. In the conference developers get to see new Apple software like iOS, WatchOS, tvOS, or even a new MacOS. This year they got a taste of a new super powerful Mac Pro desktop tower. They also got a new OS in iPadOS, specifically built for the iPad platform.
Of course, all these things are exciting stuff for developers that develops on Apple's platforms. But developing apps has always been a tedious and arduous process that requires a lot of time and not very many sleeps. Ever since the introduction of Graphical User Interfaces (GUI), developing apps has been made a lot tougher with every new programming language.
Difficult development processes drive developers away. In turn, you get less developers on a platform. As a direct effect, you do not have as many apps as you would want on that particular platform.
Thankfully for iOS, development, though tough, has been quite acceptable. But Apple is about to make it plenty easier for developers. Welcome to Apple's new suite of developer kits.
SwiftUI
First off is SwiftUI, the modern developer's tool with a brand new framework. Well, it is built for the iOS 13 development so you get plenty of ground framework that is compatible or available on iOS 13. But above all that, it is simpler to work with as well.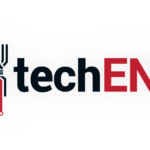 Among the big changes on the SwiftUI is the addition of Xcode 11. With Xcode 11, UI designers do not have to spend hours and hours on end to write codes for their new app. All they need to do is sort of plug and play on SwiftUI and all the codes gets written by SwiftUI. That way, you as a developer can just use existing assets to write an app and test it out immediately and work from there. Simple, and quick; for any Apple devices.
Augmented Reality Reloaded
ARKit has been a big part of the Apple software family for some time now. The ARKit tool too has been an integral part in participating developers. The ARKit 3 is an evolution of the ARKit 2 with a human touch. The ARKit 3 centers around the human element of Augmented Reality (AR). Motion capture is now integrate with ARKit to integrate movements in to app gestures. It detects depth to add object behind or in front of people. There is even a green screen element to it to make it even more fun and more powerful.
Not to forget RealityKit as part of the AR development community. It is a bespoke software for AR development. It took over from ARKit 2 with generating photorealistic renderings, advanced environmental mapping, camera effects rendering and more to the apps. You can integrate Reality Kit into your app by just plugging the Swift API into your SwiftUI project if you really want. Again, very easy.
An Apple a Day is Easy
The new developer kit also simplifies everything for iPadOS. Because you might want your iPadOS to work with your Mac, Apple has included tools and API to easily optimise your iPad apps for Mac and vice versa. Everything from optimising touch controls and layout changes can be done with one kit.
CoreML 3, Apple's real-time machine learning engine too is made more powerful than ever. Its ability of understanding visuals, speech, and language is now expanded too so you developers can do more with it. Create ML takes machine learning to the next level too even without coding knowledge or experience.
Of course, with the introduction of App Store on Apple Watch, developers might want to develop apps specifically for Apple Watch. The same tools can be used for that case too. Developers can also access all the available sensors for their intended app. There is also a new audio streaming API that takes advantage of the Apple Watch's speakers.
More Security Hurts No One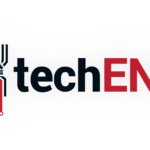 There were also mentions of iOS 13 with the ability of signing into apps and website services securely with Apple ID. Apple developer can integrate the Apple ID authentication process in their apps too for extra security for their apps. Developers will not be able to access a user's genuine profile with Apple ID making it extra secure for users.
The new developer kits are all available now for Apple's developers on Apple's Developer website. For more information, you might want to visit their site too.
Source: Apple