The Apple Watch has gone through three generations. Three! That also means two redesigns and evolution. When the first Apple Watch was launched the platform was limited. It does more than that though. It opened a gate of possibilities too; a possibility of Apple's wrist wear becoming more than just a watch, a fitness tracker. It was meant for greatness.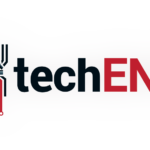 Those magic that the first Apple Watch did not have but had the potential to fill is now possible. Meet the Apple Watch Series 4, as the Cupertino people call it. It is the most advanced Apple Watch there is, it might even be the most advanced smartwatch and digital wearable hardware in the current market right now. Before you naysayers say it is not, bear with us as we present you with the facts.
The Apple Watch Series 4 has almost pretty much the same design as before, but it was already a good look so why fix something that is not broken. The difference in between the two hardware is the size; the Apple Watch Series 4 has a larger display than before, 30-percent larger than the 3rd generation Apple Watch. It is also thinner, which also means lower profile on your hands and sleeker to look at. The lost thickness does not mean lost power though; the Apple Watch Series 4 is, in fact, more powerful than before with the new Watch OS5.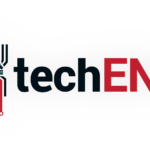 Thanks to Watch OS5 the Apple Watch Series 4 also can last for about 18 hours, does not sound like much longer than before but it is still an improvement with its thickness and extra power from the new S4 64-bit processor. The 18 hours battery life also means that it will last you the entire day including a work day plus gym time. The Apple Watch Series 4 also comes standard with GPS tracking which means you can track your jogs or walks or even treks. With that constantly on though, it will only last for 6 hours.
It has a more powerful speaker too despite the smaller body. Combined with the relocated microphone, the Apple Watch Series 4 should present a better phone call experience. The digital crown also has haptic feedback now to give users a more substantial and mechanical feel when they press on the crown button.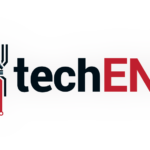 The Apple Watch Series 4 is also equipped with a new, faster gyroscope. That new gyroscope is so fast and clever that it can actually detect falls. When it does, the Apple Watch sends out alert messages to your emergency contacts. In the case that the fall is so bad that you cannot get up for more than a few seconds, or you stay stationary for a few seconds the watch automatically calls your emergency contacts and services.
The Apple Watch also has a new heart rate sensor that can now detect irregular heartbeat. When the Apple Watch detects your irregular heartbeat it alerts you telling you that, and warns you of possible heart conditions you might have. Of course there is no replacing an actual cardiologist so Apple Watch will always tell you to see your trusted Cardiologists. To help the doctors though the Apple Watch has a new FDA Approved sensor that is capable to doing or tabulating ECG readings too. All you have to do is place your non-watch finger on the digital crown. This is technically the first ever ECG consumer product you can buy over the counter. All ECG readings can be shared via a PDF file for easy reference to your doctors. Of course it shares these data only if you allow it.
The Apple Watch Series 4 is already available in the US and certain markets. It is coming to Malaysia later on so be patient. Prices in the United States are US$399 (MYR1,647,GPS version), US$499 (MYR2,060, eSIM version). The Apple Watch Series 3 is still sold but at a much lower price point of US$279(MYR1,152). Colours available are the usual Silver, Gold, and Space Grey. There is a new Stainless Steel Gold edition too alongside the usual colours.
Source: Apple