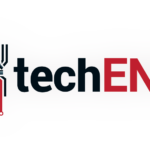 Apple has partnered with Parisian fashion boutique Colette to debut the Apple Watch for the first time in public. The device was featured at the retailer's gallery on Rue Saint-Honoré in Paris for a one day only event.
Colette displayed both the 38 mm and the 42 mm of the Apple Watch. The models that were displayed were mostly from Apple Watch Sport Collection with a few from the original, normal Apple Watch Collection. One or two were also from the high end Apple Watch Edition Collection.
Customers were only given the opportunity to look at the devices and only a handful of journalists were allowed to try the device on. Extra details from Apple were not announced regarding the Apple Watch such as pricing and battery life. So, the inside of the device continues to remain a mystery.
In addition to positioning the Apple Watch as a consumer electronics product, Apple has also been pushing the wearable device as a fashionable accessory. A number of members from Apple's industrial design team are also present at the event, including Apple's Senior Vice President of Design Jony Ive and Apple designer Marc Newson.
The Apple Watch is set to be available by Valentine's Day 2015 with a price tag of USD$349 (RM1134) with several collections including 18-karat gold luxury options available at higher prices.
Source: MacRumors