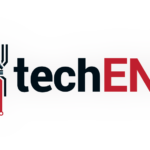 Earlier on this second court case involving Apple and Samsung the judge delivered the verdict. It turned out that that wasn't the full verdict and it was reported that the court would review and award damages for Apple accordingly on top of the estimated $120 million awarded to Apple for infringements.
Indeed the court has reviewed and calculated damages that was supposed to be awarded to Apple. The damages covers the loss of sales caused by Samsung's Galaxy phones at the time of allegation. It turned out that the jury awards approximately $4 million for damages to Apple. As it seems then the initial $2.2 billion that Apple seeked was not fulfilled by the court.
Despite the additional award of $4 million the figure of the payments supposed to be payed by  Samsung remained the same at about $120 million. It turns out that the jury had made a mistake on the initial verdict that led to the $120 million award. Correcting the calculations with the addition of the damages turned out to the same number.
Ultimately this is still a win for Samsung and Google. Google also have offered to take up the responsibility to incur some of the $120 million charged to  Samsung. Samsung's lawyers revealed that they will later attempt to appeal for a reduction to the fine of $120 million to Apple.