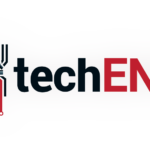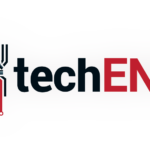 According to a report by Thailand's Thai Rath newspaper, Thailand's National Broadcasting and Telecommunications Commission (NBTC) has revealed that two new iPhone models were approved for sale in the country.
This comes as a confirmation that Apple will indeed be selling two variants of the Apple iPhone 6 with the variants dubbed A1586 and A1524 by the Commission. It seems that the tech giant is very upset about this leak. Apple has looked to keep everything under wraps and lips tightly sealed about the upcoming release of the much anticipated device. With this cat out of the bag, the company immediately met with the Commission's representatives for an awkward and very serious sit down.
The Commission's secretary Takorn Tantasith is the man behind the tweet that confirmed the sale of the phones in Thailand. Tantasith reaffirms that Commission's move to make the approval of sale public was not wrong in any way and operated according to set guidelines. According to the MacRumor's translation, Tantasith explained that:
"…everything is done according to the protocol and on August 8 the NTBC has approved the two phone models. He insisted that all that was disclosed is not considered a trade secret and Apple only requested for the specification to remain a secret. As for the specs, the NBTC did not disclose anything."
The leak did not reveal any specs but Apple was definitely trying to keep everything a surprise for the September 9th event. However, it seems that there were other issues to iron out with the NBTC. Apple wanted to make it very clear that it hasn't confirmed it will definitely use the "iPhone 6″ moniker, and that tweeting and publishing information referencing that device could be false.
Well, there are definitely things that even the big tech typhoon can't control. Fortunately for Thailand, the company is still going to carry on with the sale of both iPhones in the country.
Source: Techno Buffalo