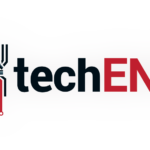 Earlier this week it was reported that Apple's partner in manufacturing sapphire glass for the company's devices filed for bankruptcy protection and it seems Apple had no idea things were this bad.
The Wall Street Journal has gotten their hands on more information on what Apple thinks about the whole matter. Apple was definitely caught off guard by the filing since it was trying its level best to work closely with GT Advanced on the project. Apple also constantly made an effort to ensure GT Advanced was in a good position to pay off its debts. Apple knew that its partner was having some difficulty and even offered to hold off load repayments on the  $439 million GT Advanced has received from the Cupertino company.
In a further effort to keep GT Advanced afloat, the tech tycoon has decided to hold off demanding repayment of $125 million which by this time according to the contract, Apple is entitled to. Apple is also attempting to help GT qualify for the final $139 million payment that Apple has withheld from GT. Apple was withholding the money due the fact the manufacturing company, GT wasn't meeting milestones that it was contractually obligated to.
Due to the sudden issues with sapphire glass, Apple has in addition, opted to stick with Gorilla Glass for the iPhone 6 and iPhone 6 Plus production. GT has started to run into manufacturing issues which have impacted the output of sapphire glass so this might be a very wise decision by Apple.
We hope to get more information on the matter when GT Advanced has its first Chapter 11 bankruptcy court hearing tomorrow.
Source: MacRumors