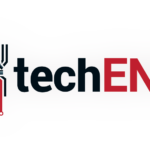 Apple has been in discussions with health providers as it prepares to unleash its Healthkit development tools. Reports by Reuters are stating that among the health providers approached are Mount Sinai, Cleveland Clinic, John Hopkins, and Allscripts who have all signed on to use the new system!
Healthkit and its accompanying app have been Apple's one off solution for medical professionals to input and store patient data. The end result all are hoping for is that with this new technology, there will be an improvement with medical decisions and diagnostics as well as treatment plans. The tech giant has also reached out to Epic Systems who is a company specializing in providing electronic health record systems to integrate the Healthkit software and other services.
However, it won't be a smooth run for Apple as issues may come up regarding privacy problems and regulatory requirements. The Health app and Healthkit development tools saw its debut at the WWDC conference last month.
What the app aims to do is enable individuals to track and input various health data and metrics measured by a range of devices. With the data, users should be able to view their overall health. On top of this, the development tools can be used to incorporate health and fitness apps to access health data which is stored within the health app.
We're expecting the first bath of Healthkit tools and apps to be shipped along with the iOS 8 as early as this fall.
Source: MacRumors