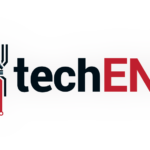 The Apple iPhone 4S was introduced with a function, a function like no other before this. It is a voice recognition function designed to solve our issues, questions, and whatever we could throw at it. Now by the time the Apple iPhone introduced this voice recognition software in their smartphones it is important to note that Apple did not invent voice recognition and that voice recognition have been a long existing technology developed by Microsoft. At the time of its introduction Microsoft badly fails to utilise this feature why Google takes this feature to complement their suite of services. The Apple iPhone 4S' voice recognition does all the searches that the Google one does except that it does it with a difference; a difference that will change the role of voice recognition software in our lives forever. Siri, the interactive voice recognition software that does what Google can do. At the time of its introduction it was so revolutionary that some people actually say or claim that it gave their smartphones lives. At the time it felt like you were talking to a real human, a personal assistant found in the palm of your hands.
Now here is a kicker. What if we now tell you that Apple did not invent Siri? What if we tell you that Siri was a third party app that was bundled with the Apple iPhone 4S and all the iPhones after that? And even when it is bundled with the Apple iPhone Siri is being ran and updated not by Apple but a third party developer. The Siri is Apple iPhone exclusive but the team behind it is not from inside Apple, not even close. The developers behind the amazing and revolutionary Siri is in fact Nuance. So Siri is actually licensed straight from Nuance and Nuance alone is responsible over all functions of Siri. There is however news in the air that Samsung is looking to purchase Nuance. It is also known somehow that Nuance is actually already in talks with Nuance about the possible acquisition.
Despite the possibility that Samsung in the future would own Nuance, Siri will still be an Apple household name. It also seems that Apple would be building its own team just for Siri; to maintain it, update it, and ultimately improve it. How do we know? Apple has been on a hiring spree of late. Other than the Beats Electronics acquisition and hiring, Apple is also hiring some high level researches from all over the place specialising in voice recognition and command. Example? Alex Acero, the man with over 20 years of experience in Microsoft working on their voice recognition software.
With the Apple iPhone 6 just around the corner it is unclear whether or not Apple will include the new 'improved' Siri developed by their own team in the device or not. It is rumoured that the Siri in the iOS 8 will feature voice activation, music recognition through Shazam, and much more enhancements. The iPhone 6 is reported to launch somewhere between September and October. Stay tuned for more updates.
Sources: Mac Rumors, Wired