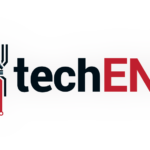 Last week, Apple held its annual Worldwide Developers' Conference (WWDC) and had a slew of announcements; among them was iOS 8, OSX Yosemite and Swift. Swift is a new coding language developed by Apple implemented with the soon to be released updates of their mobile and computer platforms. While this may be more geared towards the developers, we, the users will soon benefit as well.
The Swift coding language is actually a derivative coding language and as with most coding languages builds upon its predecessor, Objective-C, significantly.  The language simplifies the coding process somewhat removing Objective-C's reliance on references (defined pointers). Instead, the compiler, the program which stitches everything together, infers or determines the variable or reference type and compiles it into a program.
Confused yet? The question simply boils down to this, how will this affect the user? Very simply put, the performance of applications we use now will be something we consider slow in a year or two. The newly developed language bolsters application performance and also the ups the security of the application by having data encryption in built. Also part of the benefit which the users will reap from Swift is the speed at which applications can be built. The new Swift coding language allows the developers to run pieces of code before moving on to other portions of the code they are building unlike Objective-C where developers would have to finish coding before they can begin to test their code.
The coding language is expected to be implemented in the next release of Apple's coding platform XCode. However, registered developers are getting first dibs on the code with the beta released at WWDC. Apple has also released an iBook which teaches developers how to use the language for free.
Sources: Apple via Ars Technica, Engadget