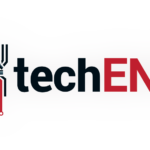 Apple has plans to relaunch Beats Music that it just acquired this year. It's starting off with the subscription being offered at a lower cost every month. Apple is pushing music labels to cooperate and help cut cut streaming music subscription prices in half to USD$5 (MYR 15) per month.
Apple is hoping that with the reduced cost for subscribing to Beats Music, many users will opt to use this music streaming service instead of other options. Hence, revenue should be the same as now or even increased with more users jumping onto the Beats wagon.
However, any reduction offered to Apple would be available to other services, making it less likely music industry executives would approve of a 50 percent discount. Apple will more likely meet the music labels in the middle with a monthly fee in the range of USD$7-8.
While Apple is busy hashing it out with music labels about Beats, Spotify is busy with the new Spotify Family Plan which allows a premium subscriber to add up to four additional members for $4.99/month each, a 50 percent discount off the regular $9.99 individual premium plan.
With Spotify upping the stakes, Apple might need more than a simple discount to beat the competition out.
Source: Macrumors