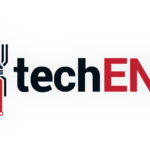 Another class action lawsuit has been clocked in for Apple. This revolves around the fact that the iOS 8 takes up way too much storage. The suit was filed in a federal court in Northern California and it claims that Apple intentionally increased the size of the iOS 8 so that the update will consume too much space on the iPhones and iPads. Why does this bother anyone? Well, if you run out of space on an Apple device, you'd more less be forced to buy iCloud storage.
According to one of the attorneys, "we feel that there are a substantial number of Apple consumers that have been shortchanged, and we'll be pursuing claims vigorously." iOS 8 was a large download and many blogs and forums posted how to articles to free up space to install the update.
According to the documents, Apple is intentional using sharp business strategies to make consumers believe that the iPhone has more capacity than it actually does. When consumers are in a desperate moment, Apple supposedly swoops in to save the day with the iCloud storage that users must purchase to get that extra needed space.
Apple has yet to comment on the lawsuit but it'll be interesting to see if this lawsuit goes anywhere. To be honest, many phones have storage problems when it comes to updates and so on. Do you think there's a legit case here to be brought to court? Let us know in the comment section below!
Source: MacRumors