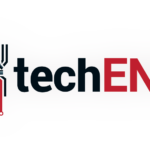 A week ago we witness Apple making history yet again. This time, they introduced their latest and greatest iPhone ever – the iPhone 7. Pre-order has already started in several selected markets including our favourite neighbour, Singapore. Like other flagships, of course there were plenty of rumours and speculations regarding this new iteration of Apple's latest and greatest. The hype around the new iOS device is also always on an all time high. After much leaks and speculations on what the device will look like and what goes inside the device, it was launched on the seventh of September last week.
So what is it? The new Apple iPhone 7. Not that this is the seventh generation of Apple's iconic smartphone. If you do count it right, it is Apple's 10th generation of flagship. In the launch itself regarded the iPhone 7 as a throwback to the very first iPhone design wise. The hardware though is a technological marvel compared to the first iPhone that was introduced back in 2007. It is a revolutionary device that pioneered the smartphone era that has been re-engineered to revolutionise the smartphone industry yet again. Is it revolutionary though? Is it the new game changer? Or did it fall short this time? Has Apple reached their limits in innovation?
The launch touted the top 10 features of the iPhone 7 that makes it revolutionary in no particular order. We also talked about these top 10 features in another article, here if you do wish to read more about it. We are not exactly just looking into those in this one though. We are taking a stab on the iPhone and what makes it the greatest iPhone ever made.
Hardware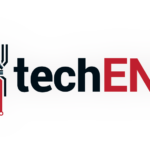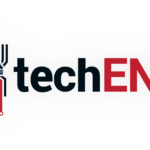 Let us start with the boring bit, specs and hardware. Every other person out there has been roasting Apple on this front for years now. With good reasons mind you. But let us take a delve into the new iPhone 7 and 7 Plus hardware before we make judgement.
Display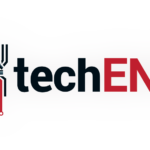 Beginning with the display, on the iPhone 7 you get a 4.7-inch 1,334 by 750 pixels Retina HD display with IPS technology. You get a 326 pixels-per-inch (ppi) rating there and to supposedly to the human eye, that is more than enough. You do not actually need anything with more pixels because, well you cannot tell the difference anyway.
On the iPhone 7 Plus you get a bigger 5.5-inch display with 1,920 by 1,080 pixels Retina HD display; which I believe is a 1080p Full HD resolution. It also comes with the IPS technology for an overall better display. It's ppi rating comes in at an over the edge 401 ppi. Yes, that is more than the regular sized iPhone 7. But then again this is a bigger device with more screen real estate. The super high ppi means that pictures are clearer, right? again, it will not make that much of a difference compared to the iPhone 7 in real-life usage.
Processor and RAM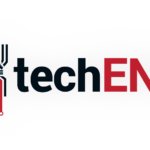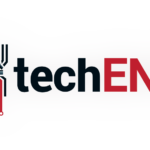 underneath that sleek, flat display is a brand new A10 Fusion processing chip embedded with an M10 motion co-processor. This brand new processor is a 64-bit quad-core processor that has two high powered cores for high-performance usage and two high efficiency cores to prolong battery life in normal to minimal usage. It is paired with 2GB of RAM for super smooth multitasking.
Storage
The iPhone 7 and 7 Plus memory module though sees and upgrade compared to the older generation iPhone 6 and 6 Plus models. This time the minimum storage you can get from the iPhone is 32Gb versus the 16GB previously. We all know that 16GB is always not enough when it comes to storage and iPhone has answered with the 32GB minimum. If that is not enough for you still, you can opt for up to 256GB of internal memory.
Battery
The battery on the iPhone 7 is rated at 1960mAh and like before it is non-removeable. This battery is quoted to be able to last a whole 2 hours more than the previous iPhone 6s. On the 7 Plus, you will find a 2900mAh battery encased in the aluminium casing that will last up to a whole hour more than the previous iPhone 6s Plus. The previous iPhones already had pretty decent battery life. This is even better thanks to the highly efficient A10 Fusion quad-core processor.
Camera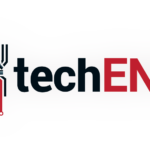 The back side of this device is covered in smooth aluminium that houses a single 12-megapixel camera with f/1.8 aperture. This ensures high-quality photo that the iPhone has always been known for with better low light performance thanks to the wide aperture. On the bigger iPhone 7 Plus though you get a two 12-megapixel cameras. One of which is a wide-angle lens with f/1.8 aperture like the smaller iPhone 7, paired with a telephoto lens with f/2.8 aperture. The combination of the two lenses allows the iPhone to take photos with 2x Optical zoom. That is without the complicating zoom mechanism attached to the back of the device. Digital zoom on the iPhone 7 Plus is also double compared to the iPhone 7 at 10x versus 5x.
On the front side of the device you will find a 7-megapixel fron-facing camera above the display with f/2.2 aperture and capable of 1080 30fps video recording for that high-quality facetime, and snapchat or instagram videos. The 7-megapixel of course reproduces selfies better than ever even in low-light conditions.
Apple Taptic, Water Resistant, and Superior Audio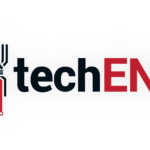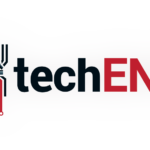 Beneath the display is the iconic Apple home button. It still comes with the Touch ID fingerprint sensor. Except though it is not a button anymore. The home button has always been an Achilles Heel of the iPhone. Because it is the only button that is in constant use and abuse, it somehow tends to malfunction as the smartphone ages, with constant use of course. Apple fixed that with the Apple Taptic Feedback module installed beneath the Home 'button'. It is now a touch button that, with taptic feedback will give you the sensation of actually clicking the button while the button does not move. This also makes the iPhone more reliable with less moving parts.
Above all this devices has IP67 water and dust resistant rating. Gone are those days where you have to take your smartphone out before getting splashed in the water. Gone are the days when you drop your iPhone in the sink and it stops working, forever. You can even bring it in the showers with you now. This is definitely one of its best features.
On a downside on the new iPhone 7 and 7 Plus though is that you lose the 3.5mm headphone jack. Well, it may seem like it is a downside but it really is not. You get sleeker lines on the smartphone due to that, the speaker grilles are now more even. With the new iPhone 7 you connect your provided headphone with through the lightning connector to get the best audio experience that a 3.5mm headphone jack could not. If you do wish to still use your older 3.5mm jacks there is an included adapter of course. Also wireless are all the rage nowadays. It only makes sense that Apple slashes the 3.5mm jack to make way for newer and better Bluetooth headsets. Case and point; Apple AirPods.
With the 3.5mm jack gone, the engineers also have reworked the speakers of the iPhone to double the maximum volume of the proprietary speakers on the iPhone 7 and 7 Plus. Gone then are days where you cannot hear your phone ringing. You can now listen to your music also even if you are more than 4 feet away from your device.
Software
iOS 10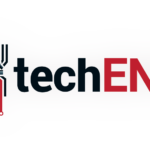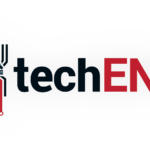 The latest and greatest of Apple of course comes with Apple's latest and greatest mobile operating system, the iOS 10. The iOS 10 is now available for iPhone 6 and above.
The iOS has been the pinnacle of Mobile Operating Systems with every passing generation. It is some of the smoothest and most reliable platforms on a smartphone. It is also the fastest and can be said most versatile mobile operating system ever made.
With iOS 10, the iOS is made even better. It is Apple's biggest update to the iOS in fact. It comes with tonnes of new updates to iMessage, Siri, and Maps just to name a few.
Ever thought that regular messaging is boring? That you cannot properly express yourself through the regular messaging app? With iOS 10, you messaging app now can send animated emoticons and graphics that covers your entire screen when you engage your friends through the app. There is something called invisible ink as well which allows you to write a message by hand and your friends can only read it by swiping over the message. You also can stay in app to view or listen to any media or recordings that your friends send you.
Siri has always been revolutionary in the advancement of voice recognition software. Now, Siri is open to developers. What that means is that developers are now free to use and integrate Siri in their apps in whatever foreseeable application using the SiriKit. The freedom of using Siri in applications of course opens a new door to a whole lot of possibilities. It may change how you interact with your iPhone in the future even.
The new Maps app in your Apple iPhone is also updated to allow you to integrate your Uber rides with the app. That integration also allows you to book rides without ever leaving the Maps app. Talk about convenience.
The best part of the new iOS 10 though is the Apple Home. This is now Apple's proprietary home automation app for your dream smarthome. Developers have been supporting the Apple HomeKit for quite a while now. The numbers are something like 100 new HomeKit products to be brought out to consumers this year. That is 100 different items that you can fit into your homes you can control with your iPhone. Of course you will not be using or buying all 100 of them. But if 100 products are out there by the end of this year, imagine how many more are out there just for next year. You could very well be living in a fully automated home by the end of next year with the iPhone.
App Store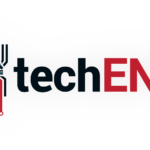 The Apple App Store is one of the largest store of its kind with something like 2 million (June, 2016) curated apps available to download and counting. With 130 billion (June, 2016) downloads you can be sure that you can find the perfect app in the app store to make your iPhone 7 or 7 Plus the ultimate work and play tool.
Design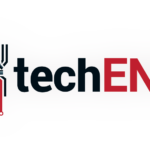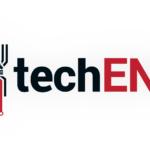 Now we talk about the iPhone's most outstanding (literary) feature; its design. At this point some of you readers might wonder why is this a category of its own. Should it not be under the hardware section above? Bare with me as I explain.
Buying an iPhone does not only mean that you are buying into the Apple iOS. You are not buying just any smartphone. You buy into the whole Apple experience. One of the biggest thing in the Apple experience is their product designs – simple, stylish, elegant. If you could describe Apple's iPhone design philosophy for the past 10 years, it is Zen.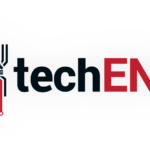 The design philosophy has not changed in the iPhone 7 and 7 Plus. It is about designing a smartphone that is most at home in your hands. The single piece aluminium body at the back provides a solid yet minimalist feel to the phone. The single piece aluminium body also shaves weight on the device to make it feel lighter and more at home in your hands.
The bulge for the camera housing is also much less apparent and looks way more streamlined compared to the previous iPhone 6s and iPhone 6s Plus. The ridge also helps in protecting the glass covering the lenses on the device of course.
The front ion-strengthened glass is made to ensure that the device stays spotless even if you leave the phone with your keys in your bag or pockets. The Oleophobic anti-fingerprint coating ensures that your glass looks fresh even after you use it. The glass is also designed to curve into the aluminium casing surrounding the device. The slight 2.5D curve makes it even sleeker and makes the phone feels like it is made a single piece. The smooth transition of glass to aluminium with minimal tolerance also help give it the solid and precise feel. It is like the iPhone 7 and 7 Plus is built to endure the test of time.
The total combination of materials harks back to the first ever iPhone introduced in 2007. The sleek single piece aluminium casing is reminiscent of the silver back of the original iPhone without antenna lines like the iPhone 6, 6 Plus, 6s, and 6s Plus. Of course the size has changed and material choices change to give it a more premium feel and an updated look. Nevertheless, it is good to remind yourself where you come from sometimes.
This is the part I actually am genuinely excited about; the colour options. The iPhone 7 and 7 Plus are offered in 5 colours. Namely; Gold, Rose Gold, Silver, Black, and Jet Black. Why two blacks this time? It is because the two blacks are different. The regular Black on iPhone 7 and 7 Plus is a matte black that we are accustomed to with the iPhone 5 onward. It is also the same finish as the other colours offered with the iPhone 7 and 7 Plus. Nothing special then with the regular black. The Jet Black though is an entirely different thing.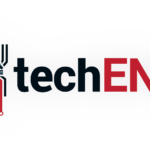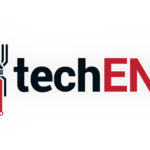 The Jet Black, the new colour of the iPhone 7 and 7 Plus should be the colour option that you might want. It is not the regular brushed aluminium, matte colour finish. It is a super glossy aluminium mirror finish in black. Yes, mirror finish black. A few comments says that it gives the piano black look. Of course, this is not a glossy wood backing. So, Jet Black. The process is completed through an innovative nine-step anodisation to ensure a high-gloss finish on the aluminium case. It goes through the anodising machine nine times! Nine! You do not even need to pay extra for this colour option.
The Jet Black high-gloss finish, though special reminds me plenty of one of the most iconic iPhones back in 2009-2010. That was the time of the iPhone 3GS. It had a plastic back with a glossy black finish when it was first introduced. The high-quality plastic back at the time gives it the durability it was known for at the time. With the new aluminium case the new iPhone 7 and 7 Plus though, durability has improved tenfold. The Jet Black aluminium also gives it the much-needed premium look to distinguish the iPhone 7 and 7 Plus to the rest of the competition.
Best iPhone Ever?
If I am being honest, yes this could very well be the very best iPhone yet. Yes, I am quite bothered by the fact that I cannot use an audiophile 3.5mm jack headset or headphones. In fact, it was one of those things that could become a hindrance to buying the iPhone 7 or 7 Plus.
However, I know for a fact that plenty of manufacturers will actually work around that and offer a lightning cable option to the smartphone. Buyers will also get a lightning to 3.5mm jack adapter in the box to begin with. You cannot listen to your music when the device is charging, that is true. Then again, how many of us actually listens to music on the iPhone when you leave it for an overnight charge? That is right, not many, or not often anyway. When the need rises though, there are plenty of Bluetooth headphone options out there; some of them are actually pretty decent.
So far, that is the biggest gripe I have with the iPhone 7 and 7 Plus. Maybe the Jet Black colour option could be a little too gaudy to be fair; too flashy. The high-gloss finish could also be a fingerprint magnet and could be prone to scratches at the same time, if I have to be a little bit nit-picky. Plus, any sensible smartphone owner will almost immediately purchase some form of protection to the smartphone. The most common form is a protective case that comes in even more colour options and finish, so what is the point of the Jet Black again?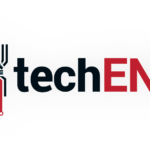 The screen on the iPhone 7 may be slightly too low of a resolution, again if I'm nit-picking. There are so many other offerings out there with higher resolutions than the iPhone 7 with similar size displays. But then again, you almost cannot tell the difference anyway since the pixel density our human sight can pick up tops out at about 300 ppi. So even with higher resolutions, you will not be able to really tell the difference.
So back to whether or not this is the most advanced iPhone 7 ever made. In short answer, yes it is. As I said as well, this very well could be the best Apple iPhone yet. The Apple iPhone 7 and 7 Plus is obviously the fruit and sum of the best of Apple's iPhone since the first generation iPhone back in 2007. It is now a technological marvel, a more accomplished, and a well-rounded device.
Its iconic design and achievement still becomes a reference and benchmark to many competitors in the industry. There is a reason to why competitors use the iPhone as the comparison device. The iPhone 7 and 7 Plus will ensure that trend to continue.
The Apple iPhone 7 will be available in selected markets, including our beloved neighbour – Singapore, on the 16th of September, 2016. That is tomorrow. There are no confirmations yet on when the device will come to local markets or other parts of South-East Asia. We do expect the device to be available somewhere at the end of October or within November this year though. Do keep a look out in this space for availability updates and official pricing and offers of the Apple iPhone 7 and iPhone 7 Plus. Do check out the gallery and press releases after the break.
Update: Get your hands on Apple's latest and greatest earlier than everyone else here with 11Street! Price starting from MYR3,899 and shipping starts on 28th September, 2016.
Apple Introduces iPhone 7 & iPhone 7 Plus —The Best, Most Advanced iPhone Ever

Including Breakthrough New Camera Systems, the Best Battery Life Ever in an iPhone and Water & Dust Resistance

SAN FRANCISCO — September 7, 2016 — Apple® today introduced iPhone® 7 and iPhone 7 Plus, the best, most advanced iPhone ever, packed with unique innovations that improve all the ways iPhone is used every day. The new iPhone features new advanced camera systems that take pictures like never before, more power and performance with the best battery life ever in an iPhone, immersive stereo speakers, wide color system from camera to display, two new beautiful finishes, and is the first water and dust resistant iPhone. iPhone 7 and iPhone 7 Plus will be available in more than 25 countries beginning Friday, September 16.

"iPhone 7 and iPhone 7 Plus dramatically improve every aspect of the iPhone experience, reaching a new level of innovation and precision to make this the best iPhone we have ever made," said Philip Schiller, Apple's senior vice president of Worldwide Marketing. "The completely redesigned cameras shoot incredible photos and videos day or night, the A10 Fusion chip is the most powerful chip on any smartphone while delivering the best battery life ever in an iPhone, and an entirely new stereo speaker system provides twice the sound, all within the first water and dust resistant iPhone."

New Advanced Camera Systems
iPhone 7 and iPhone 7 Plus take the world's most popular camera and make it even better with entirely new camera systems. The 12-megapixel camera includes optical image stabilization on both iPhone 7 and iPhone 7 Plus, and a larger ƒ/1.8 aperture and 6-element lens enable brighter, more detailed photos and videos, and a wide color capture allows for more vibrant colors with more detail. iPhone 7 Plus features the same 12-megapixel wide angle camera as iPhone 7 and adds a 12-megapixel telephoto camera that together offer optical zoom at two times and up to 10 times digital zoom for photos.

Coming later this year, the dual 12-megapixel cameras also enable a new depth-of-field effect, using both cameras on iPhone 7 Plus to capture images, while sophisticated technology including Machine Learning separates the background from the foreground to achieve amazing portraits once possible only with DSLR cameras.

Additional Camera Advancements Include:

New Apple-designed Image Signal Processor, which processes over 100 billion operations on a single photo in as little as 25 milliseconds, resulting in incredible photos and videos;
New 7-megapixel FaceTime® HD camera with wide color capture, advanced pixel technology and auto image stabilization for even better selfies; and
New Quad-LED True Tone® flash that is 50 percent brighter than iPhone 6s including an innovative sensor that detects the flickering in lights and compensates for it in videos and photos.

More Performance & Battery Life
The new custom-designed Apple A10 Fusion chip features a new architecture that powers these innovations, making it the most powerful chip ever in a smartphone, while also getting more time between charges with the longest battery life ever in an iPhone. The A10 Fusion's CPU now has four cores, seamlessly integrating two high-performance cores that run up to two times faster than iPhone 6, and two high-efficiency cores that are capable of running at just one-fifth the power of the high-performance cores. Graphics performance is also more powerful, running up to three times faster than iPhone 6 at as little as half the power, enabling a new level of gaming and professional apps.

Both phones include support for up to 25 LTE bands, for the best worldwide roaming in the industry, and LTE Advanced for three times faster data rates than iPhone 6 at up to 450 Mbps.1 For customers in Japan, iPhone will now support the leading FeliCa contactless technology, bringing the ability to use credit and prepaid cards, including on iD and QuicPay domestic networks, and Suica, Japan's dominant transit card issued by JR East, the world's largest transit operator.

An Amazing Audio Experience
New stereo speakers offer amazing and immersive sound that is two times louder than iPhone 6s, offering increased dynamic range of sound and a higher quality speakerphone. The new iPhone comes with EarPods® with Lightning® connector to deliver incredible sound, as well as a 3.5 mm headphone jack adapter that allows customers to use old headphones and accessories.

New AirPods™, Apple's innovative new wireless headphones, weave simplicity and technology together to reinvent the wireless experience making headphones easy to use. Featuring the new Apple W1 chip, AirPods have extremely efficient wireless communication for a better connection, improved sound and industry-leading battery life. AirPods harness the power of Siri®, allowing you to access your favorite personal assistant with just a double tap.

Design That Makes a Splash
The iPhone 7 and iPhone 7 Plus come in a gorgeous design in silver, gold and rose gold finishes and introduce two all-new black finishes, a beautiful black finish that has an anodized matte appearance, and an innovative jet black finish that has a deep, high-gloss look. The new jet black finish is accomplished through an innovative nine-step process of anodization and polish for a uniform, glossy finish. An entirely reengineered enclosure results in a water resistant iPhone offering protection like never before against spills, splashes and dust.2

The new iPhone features the brightest, most colorful Retina® HD display ever in an iPhone, now with a wide color gamut for cinema-standard colors, greater color saturation and the best color management in the smartphone industry. An all-new, advanced, solid-state Home button on iPhone 7 is designed to be durable and responsive, and working in tandem with the new Taptic Engine®, provides more precise and customizable tactile feedback.

Featuring iOS 10, the Biggest iOS Release Ever
iPhone 7 and iPhone 7 Plus come with iOS 10, the biggest release ever of the world's most advanced mobile operating system. iOS 10 introduces a huge update to Messages that delivers more expressive and animated ways to message friends and family, the ability for Siri to do more by working with apps, new ways to interact with apps and even more places to use 3D Touch™, beautifully redesigned Maps, Photos, Apple Music® and News apps, and the Home app, delivering a simple and secure way to manage home automation products in one place. iOS 10 also opens up incredible opportunities for developers with Siri, Maps, Phone and Messages APIs, allowing customers to do more than ever with the apps they love to use.

Pricing & Availability

iPhone 7 and iPhone 7 Plus will be available in silver, gold, rose gold and the new black finish in 32GB, 128GB and 256GB models starting at $649 (US), and the new jet black finish will be offered exclusively on the 128GB and 256GB models from Apple.com, Apple Stores, Apple Authorized Resellers and select carriers.
Through Apple's iPhone Upgrade Program, customers in the US, and for the first time in the UK and China, can get an unlocked iPhone 7 or iPhone 7 Plus, with the protection of AppleCare®+, choose their carrier and have the opportunity to upgrade to a new iPhone every year. The iPhone Upgrade Program is available at Apple.com and Apple Stores in the US with monthly payments starting at $32.3
Customers will be able to order iPhone 7 and iPhone 7 Plus beginning Friday, September 9, with availability beginning Friday, September 16, in Australia, Austria, Belgium, Canada, China, Denmark, Finland, France, Germany, Hong Kong, Ireland, Italy, Japan, Luxembourg, Mexico, Netherlands, New Zealand, Norway, Portugal, Puerto Rico, Singapore, Spain, Sweden, Switzerland, Taiwan, UAE, the UK, US Virgin Islands and the US.
iPhone 7 and iPhone 7 Plus will be available in Andorra, Bahrain, Bosnia and Herzegovina, Bulgaria, Croatia, Cyprus, Czech Republic, Estonia, Greece, Greenland, Guernsey, Hungary, Iceland, Isle of Man, Jersey, Kosovo, Kuwait, Latvia, Liechtenstein, Lithuania, Maldives, Malta, Monaco, Poland, Qatar, Romania, Russia, Saudi Arabia, Slovakia and Slovenia beginning Friday, September 23. iPhone 7 and iPhone 7 Plus will also be available to customers in India beginning Friday, October 7.
The new Apple-designed wireless AirPods including charging case will be available for $159 (US) from Apple.com and Apple Stores beginning in late October. All iPhone 7 and iPhone 7 Plus models will include EarPods with Lightning Connector and a Lightning to 3.5 mm Headphone Jack Adapter, also sold separately at Apple.com and Apple Stores, for $29 (US) and $9 (US), respectively.
Apple-designed accessories including leather and silicone cases in a range of colors will be available starting at $35 (US) and iPhone 7 Smart Battery Case will be offered in black and white for $99 (US) from Apple.com and Apple Stores. Lightning Docks in several color-matching metallic finishes will also be available for $49 (US).
Every customer who buys iPhone 7 or iPhone 7 Plus from Apple will be offered free Personal Setup, in-store or online4, to help them customize their iPhone by setting up email, showing them new apps from the App Store® and more.
Anyone who wants to learn more about iPhone 7, iPhone 7 Plus or iOS 10 can register for the free workshops offered at every Apple Store®.

1 Data plan required. LTE is available in select markets and through select carriers. Speeds vary based on site conditions and carrier. For details on LTE support, contact your carrier and see apple.com/iphone/LTE.
2 iPhone 7 and iPhone 7 Plus are splash, water and dust resistant and were tested under controlled laboratory conditions with a rating of IP67 under IEC standard 60529. Splash, water and dust resistance are not permanent conditions and resistance might decrease as a result of normal wear. Do not attempt to charge a wet iPhone; refer to the user guide for cleaning and drying instructions. Liquid damage not covered under warranty.
3 Prices are rounded to nearest dollar and are based on a 24-month installment loan. Full terms and conditions apply. (apple.com/legal/sales-support/iphoneupgrade_us/)
4 In most countries.

Apple revolutionized personal technology with the introduction of the Macintosh in 1984. Today, Apple leads the world in innovation with iPhone, iPad, Mac, Apple Watch and Apple TV. Apple's four software platforms — iOS, macOS, watchOS and tvOS — provide seamless experiences across all Apple devices and empower people with breakthrough services including the App Store, Apple Music, Apple Pay and iCloud. Apple's 100,000 employees are dedicated to making the best products on earth, and to leaving the world better than we found it.
Apple Previews iOS 10, the Biggest iOS Release Ever

Introduces Massive Update to Messages, New Home App, All-New Photos, Music and News & Opens Siri, Maps, Phone and Messages to Developers

SAN FRANCISCO — June 13, 2016 — Apple® today previewed iOS 10, the biggest release ever of the world's most advanced mobile operating system, featuring a huge update to Messages that delivers more expressive and animated ways to message friends and family, like stickers and full-screen effects. iOS 10 introduces the ability for Siri® to do more by working with apps, beautifully redesigned Maps, Photos, Apple Music® and News apps, and the Home app, delivering a simple and secure way to manage home automation products in one place. iOS 10 opens up incredible opportunities to developers with Siri, Maps, Phone and Messages.

"iOS 10 is our biggest release ever, with delightful new ways to express yourself in Messages, a native app for Home automation, and beautifully redesigned apps for Music, Maps, and News that are more intuitive and more powerful, making everything you love about your iPhone and iPad even better," said Craig Federighi, Apple's senior vice president of Software Engineering. "iOS 10 adds Siri intelligence into QuickType and Photos, automates your home with the new Home app and opens up Siri, Maps, Phone and Messages to developers — while increasing security and privacy with powerful technologies like Differential Privacy."

Personal & Expressive Messages
Messages is the most frequently used iOS app, and with iOS 10 it is more expressive and fun with animated and personalized ways to message friends and family. Messages includes powerful animations, such as balloons, confetti or fireworks that can take over an entire screen to celebrate a special occasion, invisible ink to send a message only revealed after a friend swipes over it, and for added personalization, handwritten notes. Automatic suggestions make it easy to replace words with emoji, Tapback creates a quick and simple way to respond with just a tap and rich links let you see content inline and play media without ever leaving your conversation.

iOS 10 brings the power of the App Store® to Messages, opening up new opportunities for developers to create fun new ways for users to communicate in a thread, including stickers to be peeled and pasted into conversations, the ability to quickly personalize GIFs or edit photos, send payments or schedule dinner or a movie, all from within Messages.

Siri Opens to Developers
In iOS 10, Siri can be extended into major new areas and do more than ever by working with the apps you love to use. For the first time, developers can build on the intelligence Siri offers and let users interact directly with apps using just their voice. SiriKit™ helps developers easily design their apps to work with Siri for messaging, phone calls, photo search, ride booking, personal payments and workouts, or use Siri to control CarPlay® apps, access climate controls or adjust radio settings within automakers' apps.

Beautifully Redesigned Maps
Maps in iOS 10 gets a beautiful redesign that makes it even simpler and more intuitive to use. Now open to developers with new extensions, apps like OpenTable can integrate bookings right into Maps, and services like Uber and Lyft can make it easier for users to book a ride, without ever leaving the Maps app. Maps is even smarter with new intelligence that proactively delivers directions to where you most likely want to go next, based on your routine or appointments on your calendar. Once a route is planned, Maps can search along the route for gas stations, restaurants, coffee shops and more and provides an estimate of how the stop impacts the length of your trip.

Rediscover Memories in Photos
Photos in iOS 10 helps you rediscover favorite and forgotten occasions from your photo library by automatically surfacing them in Memories. Memories scans all your photos and videos and finds favorite and forgotten events, trips and people, and presents them in a beautiful collection. A Memory also contains the Memory Movie, an automatically edited movie with theme music, titles and cinematic transitions.

Memories uses advanced computer vision to group the people, places and things inside your images into albums with on-device facial, object and scene recognition. This intelligence brings Memories and related photos to life in a way that's personal and meaningful to you, while maintaining your privacy.

Home App for Simpler Home Automation
The Home app is deeply integrated into iOS, delivering a simple and secure way to set up, manage and control your home in one place. Accessories can be managed individually or grouped into scenes so they work together with a single command and can be controlled by using Siri. They can be managed remotely or set up for home automation with Apple TV®, and can respond with automatic triggers set by time of day, location or action.

Support for HomeKit™ continues to expand globally with nearly 100 home automation products adopting HomeKit this year, bringing support for thermostats, lights, window shades, door locks, video cameras and more to the Home app. Later this year, leading home builders, including Brookfield Residential, KB Home, Lennar Homes and R&F Properties, will begin integrating many of these HomeKit devices into new homes.

All-New Design for Apple Music & News
Apple Music has an all-new design, bringing greater clarity and simplicity to every aspect of the experience. It uses a new design language that allows the music to become the hero and a new structure that makes it easy to navigate and discover new music. The Library, For You, Browse and Radio tabs have been completely redesigned to provide an even greater sense of place, and we've added a Search tab to make finding music even easier. All of these changes come together to create a design that is clear and intuitive. iOS 10 features a redesigned News app with a new For You, organized into distinct sections that make it easier to find stories, support for breaking news notifications and paid subscriptions.

iOS Experience
In iOS 10, accessing the information you need is easier and quicker than ever. Raise to Wake automatically wakes the screen as you raise your iPhone®, making it easier to view all your notifications at a glance, right from the Lock screen. Notifications, Today view and Control Center are accessible with just a swipe or a press, and deeper 3D Touch™ integration with iPhone 6s and iPhone 6s Plus makes interacting with apps even easier.

Additional iOS 10 Features

Siri intelligence brings new QuickType® features, including contextual predictions to surface relevant information based on location, calendar availability or contacts; and predictive typing supports multiple languages without switching keyboards.
Phone adds integration for third-party VoIP calls, voicemail transcription and a new caller ID extension for spam alerts.
Built-in app updates include Safari® split-view for iPad®, Notes collaboration and Live Photos™ editing.
Apple Pay® can now be used to make easy, secure and private purchases on participating websites using Safari, in addition to paying in-stores and within apps.
Bedtime Alarm in the Clock app lets you set a regular sleep schedule and receive bedtime reminders.

Privacy in iOS 10
Security and privacy are fundamental to the design of Apple hardware, software and services. iMessage®, FaceTime® and HomeKit use end-to-end encryption to protect your data by making it unreadable by Apple and others. iOS 10 uses on-device intelligence to identify the people, objects and scenes in Photos, and power QuickType suggestions. Services like Siri, Maps and News send data to Apple's servers, but this data is not used to build user profiles.

Starting with iOS 10, Apple is using technology called Differential Privacy to help discover the usage patterns of a large number of users without compromising individual privacy. In iOS 10, this technology will help improve QuickType and emoji suggestions, Spotlight® deep link suggestions and Lookup Hints in Notes.

Availability
The developer preview of iOS 10 is available to iOS Developer Program members at developer.apple.com starting today, and a public beta program will be available to iOS users in July at beta.apple.com. iOS 10 will be available this fall as a free software update for iPhone 5 and later, all iPad Air® and iPad Pro™ models, iPad 4th generation, iPad mini™ 2 and later, and iPod touch® 6th generation. For more information, visit apple.com/ios/ios10-preview. Features are subject to change. Some features may not be available in all regions or all languages.

Apple revolutionized personal technology with the introduction of the Macintosh in 1984. Today, Apple leads the world in innovation with iPhone, iPad, Mac, Apple Watch and Apple TV. Apple's four software platforms — iOS, macOS, watchOS and tvOS — provide seamless experiences across all Apple devices and empower people with breakthrough services including the App Store, Apple Music, Apple Pay and iCloud. Apple's 100,000 employees are dedicated to making the best products on earth, and to leaving the world better than we found it.
Source: Apple