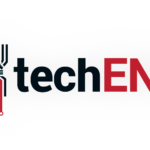 Last year we saw the big silvery brand from Cupertino launch two brand new iPhones; the iPhone 8 and iPhone X. The iPhone 8 and 8 Plus was supposed to replace the aging iPhone 7 and iPhone 7 Plus. It did so very well, but that did not take up the spot light on Apple's show floor.
Instead they launched their 10th anniversary model, appropriately named the iPhone X (10 in Roman numerals). That took the stage and stole the iPhone 8's spotlight. It was the first time ever that anyone has seen a smartphone like the iPhone X; they might as well have called it the iPhone eXperimental.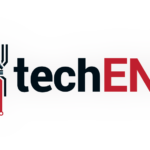 It was the first time anyone has seen an edge-to-edge display with a notch that contains the Face ID technology; Apple's most advanced facial recognition technology ever. There was no fingerprint sensor to be found, because the Face ID is supposedly more secure than fingerprints. Of course you still can use youe regular Pin and Password.
It was, according to Apple, the most loved and most popular smartphone in the world at some point. It was the best that Apple could do, the no-holds-barred iPhone that was meant to be from the Cupertino based tech giant. Even its price reflected its lack of restraint. It was Apple's most extreme and most powerful device to that date with their brand new A11 Bionic chip. But that is the old story, there is a new iPhone on the block today.
Instead of going for a replacement model of the iPhone 8 Apple has gone a little lunatic with their brand new iPhone. They've decided that their customers want the iPhone X line, no more iPhone 7 or 8 replacement. The new form factor is going to be Apple's champion from now on and that is why their went with the iPhone X and made it even better in the form of iPhone XS. In short, say hello to Apple's latest and greatest iPhone in their brand new design language.
Before we continue, we always regarded the iPhone X as the new era to Apple's smartphone empire. A sort of new design language and direction for the future. It was a sort of reference and concept design to us. It did not shock us when we start seeing renders of what the new iPhone X might look like or will look like. We half expected them to chop of iPhone 9, but not this way. It is not that much surprising though, considering their preference in a more streamlined product line-up.
The iPhone XS then, not iPhone eXtra Small mind you. More like iPhone X (ten) Sequel if you look at it. It is the next evolution of the brand that borrows its name from a fruit. It is the most powerful Apple iPhone ever too with the brand new A12 Bionic chip with a dedicated AI chip for Siri and Siri Shortcuts.
The A12 Bionic chip is a 6-core processor chip that is integrated to a 4-core GPU, and an 8-core machine learning processor. The main CPU with 6-cores has two high-powered cores and four low-powered cores that is supposedly 15% faster than the previous A11 Bionic chip. The GPU is supposedly 50% more powerful as well. The 8-core AI processor now processes 5 Trillion operations per second compared to 300 billion on the A11 chip. All that in the first ever 7nm architecture integrated chip in the world. Appropriate for one of the most anticipated smartphones in the world.
Displaying all the glory that is the iOS 12 is a 5.8-inch OLED Super Retina display with 2,436 by 1,125 pixels Edge-to-Edge display with HDR support. The new display is also supposedly have more dynamic range than the older panel and has 120Hz refresh rate with 3D touch support. That beautiful glass covered display is framed by stainless steel with gloss finish in either Gold, Black or Space Grey finish. It is now IP68 too so it can go deeper in the pool for longer.
An Edge-to-Edge display is meant for maximum immersion. But the display means nothing if there are no equally great audio experience to pair it with. For that, the new Apple iPhone XS has stereo speakers now for that full immersion and 3D audio. Speaking of stereo, the iPhone XS has four microphones meant for noise cancelling. Those four microphones are also used in video recording to create a stereo and surround experience; more immersive playback.
The iPhone brand has been known to sport some of the best cameras in the smartphone market too. The new iPhone XS is no different, it retains the dual-lens set-up of two 12-Megapixel sensors. The main shooter is a wide-angle lens shooter that has a maximum aperture of f/1.8. That is paired to a f/2.7 telephoto lens that is able to give you 2x optical zoom capability and add detail to the main camera. The result, combined with the new A12 Bionic chip and revamped camera software is photos that are comparable to that of a DSLR. Apple even uses AI to create stunning portrait photos with accurate colours and true to life Bokeh effects. This time too with the revamped software you can control the extent of Bokeh in post-editing. You can even get beautiful Bokeh with the 7-Megapixel front facing camera that works with a secondary Infrared camera that is used in the Face ID. That creates a 3D image of you and your device and determines what should be in focus or not. It even launches and takes photos faster now thanks to the A12 Bionic chip, something they call a zero shutter lag.
iOS12 may not be that vastly different compared to the older iOS11. On the iPhone XS though it is up to 30% faster than ever thanks to the more powerful A12 Bionic chip. Even Siri and Siri Shortcuts are much faster now meaning you spend less time waiting and more time getting things done. Face ID, as secure as ever is even faster now thanks to the faster chip. In addition to real-time machine learning too the new iPhone XS now has support dual-SIM in the form of a single SIM slot for your regular nano-SIM card and an eSIM module for your secondary number, that supports data too. It even does dual-standby mode to switch main cards on-the-go. China gets a proper dual-SIM slot though. All of these is running on a battery that supposedly lasts 30 minutes longer than the iPhone X.
Not enough? Then go for the bigger Apple iPhone XS Max, why not. It is Apple's biggest ever smartphone with their largest ever display at 6.5-inch. That is bigger than the Samsung Galaxy Note9 by 0.1-inch. It is still the same gorgeous and immersive Edge-to-Edge display from the iPhone X but bigger with even higher resolution. It packs 2,688 by 1,242 pixels on the OLED Super Retina display that also refreshes at 120Hz. It packs all the good stuff from the iPhone XS, only in a bigger body form. Obviously its battery lasts longer; a whopping an hour and half longer than the older generation iPhone X.
That is not all though. Just as we thought that the Apple line-up ends there, they surprised the crowd and us with their iPhone XR. It is their sort of budget friendly device that is accessible to all that does not want to spend on an iPhone XS or XS Max. It still features the all-new A12 Bionic processor so it is not lacking in power. It also packs the same Edge-to-Edge display factor as the iPhone XS, so it does not lack in drama and immersion as well; albeit at a lower resolution. They fondly call the LCD display Apple's Liquid Retina display with 1,792 by 828 pixels pushed out of the 6.1-inch panel. It still enjoys the same Face ID technology from the iPhone XS and XS Max. At the back of the device is a very different story; an aluminium back that houses the single lens 12-Megapixel shooter unit. That aluminium back panels is also housing the battery that lasts an hour and half longer than the iPhone 8.
Now let us talk about price and availability. The Apple iPhone XS starts at US$999 (MYR4,135) while the iPhone XS Max starts at US$1099 (MYR4,549). Both are available in the three colour options as mentioned earlier. As for storage you can choose between a 64GB, a 256GB, and a 512GB. The Apple iPhone XR starts US$749 (MYR3,100) for the 64GB one. The other two available sizes are 128GB and 256GB. The more affordable iPhone XR comes in a slew of coloured aluminium finishes, there is a blue one, black one, red one, yellow one, and a silver one to fit your personality.
---
Also published on Medium.