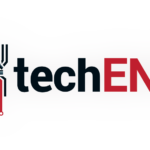 GT Advanced Technologies is was Apple's main supplier of sapphire. The company recently filed for bankruptcy and now is reported to have completely broken ties with the tech giant.
GT Advanced is planning to shutter two of its factories including the one in Arizona. This will result in more than 800 employees losing their jobs. The company has accused Apple of imposing oppressive and burdensome agreements onto its suppliers and had to change the workings of the company just to serve Apple's needs.
Obviously, the new business model didn't work out as the company filed for bankruptcy. An attorney has cited the parting of ways between the companies was "amicable". GT Advanced still owes quite a debt to Apple and to help pay this off, the company will be selling some of the furnaces in its sapphire plant.
We have yet to hear any official news of whether this issue with GT Advanced will be affecting Apple's gadgets such as the Apple Watch launching next year.
Source: Techno Buffalo