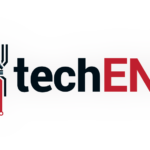 According to report by TechCrunch, Apple is going back to court and guess who is suing them this time? Their very own employees.
Filed in California, Apple faces a lawsuit due to several alleged violations of the Labor Code. Some of these allegations are that the company has not been giving timely breaks, timely rest breaks and timely final paychecks.
The lawsuit was filed originally in December 2011 by four disgruntled former Apple retail and corporate employees in San Diego. On Monday, the lawsuit became certified as class action and could affect up to twenty thousand former and present employees in the whole of California state.
The trial will be a trial by jury and the filing shows that the case covers a wide variety of labor code violations. Some complaints are due to long hours of work without rest or meal break or final paychecks that take weeks to be sent out to the employees.
Attached below, you will find the full document of the lawsuit and in it, you will see that employees are asking for compensatory damages – that means ka ching – and restitution damages. On top of these unstated amount of damages, the affected employees are asking for interest.
The general term restitution describes the act of restoration. The term is used in different areas of the law but carries the same meaning throughout. The basic purpose of restitution is to achieve fairness and prevent the Unjust Enrichment of a party.
This is not the first lawsuit brought by employees against the tech typhoon. There is another present class action lawsuit that involves Apple retail employees who are alleging that Apple has violated labor laws. This time by Apple's violations are because of bag checking policies that have resulted in lost wages for the employees.
234808089-Felczer-Fourth-Amended-Complaint.pdf
Source: TechCrunch
Via: MacRumors