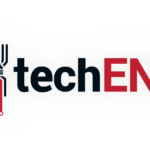 The impact and effect of Apple's CarPlay and Android Auto it seems could be a universal one as every other person we know in the world uses either and iOS device or an Android device. Before the creation or the concept of the CarPlay and Android Auto also mobile device integration with In Car Entertainment (ICE) systems have not been the best of experiences either. All is solved with Apple's and Android's solution. The implementation currently however is not yet universal as promised. Why? Because not all major mannufacturers are not yet in the bandwagon yet to adapt to these systems. This will however change though as some major manufacturers are actually announcing that they are soon to offer their customers with Apple's CarPlay and Android's Auto.
Let's start with Volvo. Volvo is a very strong swedish automotive marque that prides itself with its never ending pursuit in making car rides safer with a vast array of technology. They were also the first automotive company that developed the three point safety harness that we all have by mandatory now in all commercial cars. It is a bit of a wonder though how they are so slow to adopt the ICEs offered by the tech giants. No matter though as their 2016 XC90 SUV will be getting the CarPlay system in the form of a 9-inch touchscreen in the center console. It is not a total Apple system though as Volvo's own ICE known as Sensus Connect will be on the top layer of the ICE System. You can control all these goodies through your steering wheel too so it is not like there is added inconvenience. The issue now is that your iDevice can only be connected through the built-in lightning connected directly; not a wireless system. They did say that they will support wireless in the future though. The current CarPlay upgrade is supported by all 2016 XC90s so current owners who have yet to own the CarPlay can update them for free from their dealers.
Hyundai have been offering the Android Auto to its customers for a while now but the same cannot be said of the CarPlay system. However it is noted that before the end of this quarter Hyundai will be offering its new Sonata with the option of CarPlay included with the vehicle. Rejoice iOS users who wants the Sonata. For current owners of the Sonata though you might have to purchase an SD card containing the update for the ICE but there are no official word yet on the pricing currently.
To those who prefer american cars like Ford though would be relieved that they finally will support Android Auto and CarPlay. Though they will not release these vehicles until they introduce their 2017 range of vehicles. There is however still hope for current owners as automatic update will be available towards the end of this year. We suspect that this delay though is caused by Ford wanting to meddle around and add a few more functions to what CarPlay and Android Auto like 4G connectivity, remote start up, locating your vehicle in a parking lot, ensuring that the car works well, remotely unlocking the doors, starting the engines, and others all through the use of our smartphone; be it an Android or iOS.
Fiat Chrysler group also has announced in the CES that they will be supporting Android Auto and CarPlay in their 2016 endavours on top of their current UConnect system through an 8.4-inch screen in their center console. That is not the only system getting the Apple and Android treatment though. They did announce that in the future they would be integrating other systems in their product ranges too. So expect a Ferrari that loads up with Android Auto or CarPlay in the near future.
Sources: MacRumors, Engadget, The Verge, Android Central
It happens sometimes that your car door will not open.  Call the best auto locksmith in West Palm Beach whose personnel will come to your location regardless of the hour or location and get you on your way.