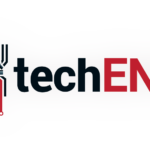 The European Commission which is the legal branch of the European Union has given its stamp of approval for Apple to proceed with the acquisition of Beats Electronics and Beats Music.
The acquisition was previously brought to the Commission's attention due to the fact both companes sell headphones in the European Union. But together, Apple and Beats do not actually hold a big part of market share in Europe which hence, doesn't make them a monopoly. The types of hardware the companies sell are too different to be closely linked.
Apple and Beats are also both very active in the digital music market but Beats is not specifically that active in Europe. Even if it was, Apple would not close out other services such as Spotify from competing equally and fairly in a free market.
Although the European Commission has given the green light, the tech giant still needs to wait for approval from America to close the deal. However, with the thumbs up from the Commission, we are expecting the approval to come through easily for the same exact reasons that the Commission stated.
However, once the approval is given, the hurdles are not over for Apple. It has to face the latest lawsuit against Beats by Bose that is claiming Apple infringed its noise cancelling headphone technology patents.
Sounds like one hard long journey for Apple just to acquire Beats!
Source: TechCrunch