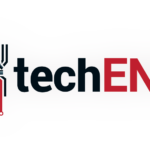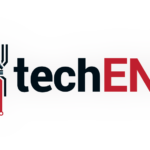 Apple kicked off their highly anticipated September, 2016 Keynote with James Corden's Car Pool Karaoke featuring Tim Cook, and for a very short moment Pharrel Williams. With that Apple announces that Car Pool Karaoke is coming to iTunes and Apple Music.
Starting with Apple Music, Tim Cook announced pretty big numbers like 17 million subscribers in their latest numbers and more exclusive contents. He also teased Apple Music Festival and its participating artists in London later. Apple TV users and Apple Music subscribers are able to livestream the event for free.
App Store receives some limelight too with 140 billion apps downloaded globally. The year-on-year growth of the Apple App Store at 106% is quite something to be proud of as well actually. Claiming 500,000 game titles in the App Store, Tim Cook announced another title that many may have been waiting for; Super Mario. More specifically known as Super Mario Run from Nintendo, it is coming to Apple's App Store in the holiday season.
Next on the list is Apple's ConnectED, APple's national initiative in bringing tech to schools. They have brought macs and ipads to the hands of students and teachers alike for more interactive classes and also to make education more interesting. Now they are bringing coding to these classes with Swift Playground (I hope this is how they spell it). Swift Playground makes coding a lot more interesting and easier to learn for students, it also makes learning to code much more interesting. With that also Apple announced an improved iWork platform with Real-Time Collaboration. What this new improvement allows you to do is create a team to work on whatever app on the platform and make changes with the team in real-time. Team members can also make changes at the same time while being monitored by other teammates. The Real-Time Collaboration feature also allows users to work on any Apple devices they own.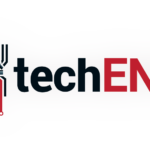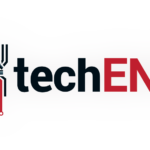 Finally Tim Cook moves to products. First on his list is what they call Apple Watch Series 2. More power, more sophisticated hardware, more features; these are some of the things that can describe the device. The second generation Apple Watch includes a dual-core processor to ensure smooth operation of the latest WatchOS 3 and all its new functions. It can even reply text messages now with custom messages rather than the usual templates and emoticons. The new water-resistant feature now allows you to go for all the wet activities without the risk of destroying your beloved Watch. You can even keep track of your swimming now that it is waterproof. With integrated GPS you can not only track your runs and jogs, you can keep track of your treks and hikes in most major parks in the United States with Apple Maps (no mentions yet on other countries). It will even know if you actually go off the usual or set path. The new ceramic body construction will actually ensure a more timeless look and more durable feel to the device.
That is not all though. Apple partnered with Nike to bring Nike+ to the Apple Watch. They also collaborated to create Apple Watch designed for runners. Nike calls it 'Your Perfect Running Partner'. The smartwatch will feature its own unique design with sports strap for the best possible comfort for the runners. The User Interface (UI) integrated into the watch also allows for users to gain all the important information just at a glance. Of course users can customise the sort of information they would like to see on the device when they are running. The Nike+ UI will also allow users to start tracking their runs faster and simpler than ever. Alongside the Series 2 Apple introduced the Apple Watch Series 1, an aluminium bodied Watch with dual-core processor as well.
Now, the star of the show. Of course, it is none other than the brand new Apple flagship smartphone; the iPhone 7 and iPhone 7+. So what do you need to know about the new most sophisticated iPhone ever? They even gave you a list of ten things you should be excited about. The first is its design. It harks back to the first ever iPhone with its Jet Black colour scheme and the smooth finishing of the device. Secondly the new home button which is not really a physical button; instead it has been replaced with what Apple calls a taptic feedback touch button. Thirdly is its IP67 rating for water and dust resistance making it more versatile all around. Next is their new 12-megapixel camera module with f/1.8 on the iPhone 7. On the iPhone 7+ you get two of the 12-megapixel cameras to allow 2x optical zoom and control over depth of field. Moreover the new Retina displays brighter than ever and with wide-colour gamut it makes the most plain photos look beautiful with all the right colours. The sixth thing to look out for is their new speaker which is 100% louder that previous generation iPhone. Coming in at seventh is the new lightning cable EarPods for a high sound quality and highly personalised music experience. With that said, the eight thing to look out for is the wireless options that is going to be offered with the iPhone since they have removed the 3.5mm headphone jack to ensure a compact and uncompromised body design. Ninth on the list is Apple Pay that is going to be soon available in Japan integrating Felica technology widely used in Japan. Last, but not least is its unprecedented performance with its new quad-core processor containing dual-core high-performance chips paired with dual-core high-efficiency chips to ensure highest ever performance on top of the most efficient power consumption ever.
The iPhone 7 is of course running the latest and greatest of iOS – the iOS 10. The iconic iOS has powered over 1,000,000,000 units of the legendary Apple iPhone up until 2016. The brand new iOS will be, according to Apple the most feature packed and the biggest iOS launched. With Apple's HomeKit, the iOS 10 and iPhone 7 will push the envelope of what is possible with home automation and smart homes.
The Apple Watch Series 2 will be available in gold, rose gold, silver, and space grey aluminium colour scheme for US$369 (MYR1,491) starting September 16 in selected markets. There is even a ceramic casing Edition that will retail at US$1,249 (MYR5,045) starting the same date. The Apple Watch Series 1 will be available on the same date retailing at US$269 (MYR1,087). At a later date (somewhere in October) Apple Watch will also come in Nike+ flavour at US$369 (MYR1,491). On September 23 though Apple Watch Hermès will be available in selected markets with prices starting at US$1,149 (MYR4,641).
The Apple iPhone 7 and iPhone 7+ will be available starting September 16 in selected markets with orders starting 9th of September. The base model of the iPhone 7 is now a 32GB storage model with prices starting at US$649 (MYR2,622); same as the previous iPhone 6s and iPhone 6s+ at launch. No word on Malaysia's availability yet though for both the iPhones and the Apple Watch. We are guessing though that you may not have to wait past December, 2016 for the iPhone to invade the shores.