Popular task manager and to do list application any DO just got better. The service, which is already available in application form across multiple platforms has just launched its own web based application accessible via any.do. The web app come with two interfaces "focus" mode and "planning" mode. The former highlights only one day or folder at a time while the latter allows a birds eye view of all the tasks you have pending.
With the launch of the Web based app, the people behind any DO are hoping that their service will appeal to a bigger audience. Originally available exclusively on iOS, the app launched on Android not long after together with an application for the popular Google Chrome Browser. The developers behind any DO also launched the wildly popular Cal application which integrates seamlessly with any DO and allows management of your Google Calendar and other calendar services.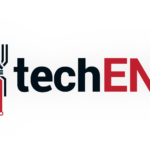 If you've yet to try the apps created by the group behind any DO, there's no better time, especially with the launch of the web based application allowing for even more diversity in the user experience.
Source: any.DO