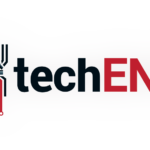 Google has handpicked a couple of Android Wear gadgets to support iOS. This is definitely going to be giving the Apple Watch a run for its money. However, iPhone owners won't be getting the Android Wear's full effect because Apple owns the iPhone so what Google could do was no surprise, very limited.
Nevertheless, Google has promised Google Now cards, third-party watch faces, mirrored notification, voice search, fitness tracking and even the normal apps such as Gmail and Google Calendar will be present. iPhone users won't be able to install third-party apps into the Android Wear device. Also, don't expect to be able to reply to any incoming text messages on your device.
Google did admit that the experience for iOS users will be basic. But, Jeff Chang, lead product manager for Android Wear stated that he has faith that the iOS user will be able to take full advantage and enjoy what Google has to offer.
For now, Google is looking to only offer the experience to those who own Huawei Watch, Asus ZenWatch 2 and LG Watch Urbane. The support won't be extended to older watches as it's a new project and Google wants to ensure a smooth and good experience.
Source: Android Authority