Android Wear is finally out with a whole array of devices released and more to come. Google officially launched Android Wear at the recent Google I/O conference. you can catch up with what was announced in our Google I/O run down.
What is Android Wear?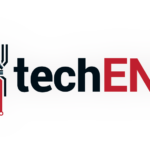 Android wear is Google's way of entering the foray of wearables with their already popular mobile operating system Android Wear. The extension of the operating system was announced earlier this year on March 18th. At Google I/O, Google essentially threw a coming out party for this and other extensions of the popular Android Operating System.
Exactly as we point out, the Android Wear platform is an extension of the Android Operating System. Essentially, an extension of your phone. With Android wear you're essentially, getting actionable notifications on your wrist instead of needing to take out your mobile phone. The platform uses Google's new Material design, in which, Google brings some depth and "umph" to an otherwise bland and flat user interface. Android wear's interface is essentially a stack of cards with the now familiar Google Now design style.
Android wear excels in one thing, keeping your attention on what's happening in front of your, be it talking with a friend or client, or rushing off for a meeting. It does this simply with it's Google Now-esque cards by giving you contextual information of what you have planned and some actions based on that. Let's say you're going for a meeting somewhere near Kuala Lumpur City Centre (KLCC) and you're rushing out of the house, Android Wear will bring up details of the meeting in a single card and if you swipe left, you'll get options like navigate to the location or maybe text the person your meeting saying your on the way.
The platform also excels in making things simple, replying and interacting with your phone is all gesture based. When you receive a call from your colleague or friend, swipe left or right to either call or reject the phone call. Got a text message on your phone, no worries, it'll be on Android Wear and you can reply by saying "Ok Google"  followed by "Reply" and the reply to the message. Simplicity is key when it comes to Google's foray into the wearable space, with simple actions and commands.
When it boils down to it, there needs to be functionality. Android Wear does this by having a simple Software Development Kit (SDK) which works closely with the new Android SDK. In addition, features like sensors and the like can be programmed and added by manufacturers using this SDK. However, Google guarantees support for certain sensors like motion and heart rate out of the box. In addition, all Android Wear devices that were announced at Google I/O are water resistant.
Google Fit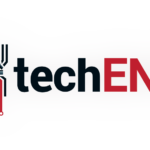 In light of the growing fitness awareness movement in the tech  space with devices such as the FitBit, the Nike Fuel Band etc. Google has introduced a service called Google Fit which will be part of their Google Play Services package. Google Fit has only one thing in mind, fitness, and how it focuses on fitness is simple: data. Google Fit is essentially an applications interface which will be able to aggregate data from fitness applications such as NOOM fitness and Runtastic. Unlike the S Health suite, Google Fit isn't an application which measures everything by itself but instead will work with these applications and take advantage of their already robust computations and features to let you know how you're doing with your fitness goals.
Devices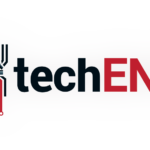 What can we expect for Android Wear and Google Fit? Well, let's start off with the not so fitness centric Android Wear devices. Google I/O saw the announcement and launch of two devices which have already hit Google Play Stores around the world (where available): the LG G Watch and the Samsung Gear Live.
The LG G Watch is decidedly square with a small screen. The device charges with a magnetic charging dock which is more or less flush with the design when you dock it in. It comes in black or white with bronze/gold trims. The device is running those interested USD$ 229 (RM 750).
The Samsung Gear Live takes the already ubiquitous Samsung Gear design and splashes Android Wear all over it. The device is more similar to the Samsung Gear 2 Neo and does not come with cameras! But it does come with a heart rate sensor. The screen on this thing is larger than the LG G Watch. It's costing  USD$ 200 (RM 650).
The most anticipated device to run Android Wear was not launched at Google I/O but was present nonetheless. Google's Sundar Pichai was wearing it on his wrist throughout. The Motorola made Moto 360 was available in demos but it seems like the manufacturer is going to launch the smartwatch later on in the summer. What makes the device unique is its form factor. Instead of being like the rest of the pack, the device has a round face and is rumoured to be customisable via Moto Maker! No word on price yet, but it's rumoured to be about USD$ 249.99 (RM 810).
Source: Google I/O