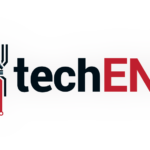 Google announced a huge update to its popular wearables platform, Android Wear at Google I/O this year. The update enhances a few of the preexisting features and brings a long a few others poising the platform for further penetration into the wearables market.
The first big update to Google's Android Wear aims to focus the platform at "staying connected to what matters". The update dubbed, "Android Wear 2.0", is looking to take on the Tizen powered Gear devices which have been able to work with standalone apps and connectivity. The updates not only bring new features but also bolster current offerings allowing better compatibility with non-android devices.
Perhaps the biggest change coming to Android Wear is the standalone app feature which users on iOS or Windows phone will surely celebrate. The feature, as its name implies, will make it possible for apps to work on Android Wear devices without having a "full" app installed on your device. This means that iOS and Windows Mobile users with Android Wear device can use apps without official support for their operating systems by simply installing it on their Android Wear devices.
In addition to this, Google will also be introducing support for connectivity via 3G and 4G LTE networks in addition to the already supported Bluetooth 4.0 LE and WiFi connectivity. We may see more standalone wearables with support for sim cards in the next wave of Android wear.
The update also brings with it "Material Design". Something Android users are no doubt well acquainted to already. The design language which first saw its implementation in Android Lollipop has become synonymous with Google products from search to maps. The implementation on Android Wear 2.0, however, will see further optimizations which will complement the Android Wear watches. The implementation is said to include specific enhancements which will allow users to better interact with items like the app launcher on round screens.
Watch faces are also becoming more useful in the Android Wear 2.0 update. The update will allow watch faces to take advantage of third party apps. This will include the ability to display more data and actions based on the apps that the user wants to display on their watch face.
Messaging is also going to be more intuitive with Android Wear 2.0 with the integration of features such as smart reply a kin to what we see in Inbox by Google and the upcoming Allo application. In addition, users will now be able to type and write their replies on their Android Wear device in addition to voice and predefined replies.
In an effort to bring longer battery life and also better performance, Google has redesigned Android Wear's notifications to feature light (white) text on dark backgrounds.
However, the biggest improvement will come in the increased functionality Google is bringing for fitness applications. The update will bring better integration with Google's own Google Fit and also third party applications. Third party applications will also be able to exchange data more freely with Google Fit and  also take advantage of contextual queues which can auto launch relevant applications. For example, if you're going on a run, your Android wear wearable will launch your Runtastic app as well as your music app.
With all these coming in the update, there's a lot to get excited about. However, it seems like early adopters may have to look for new devices. Motorola has confirmed that the first generation Moto 360 will not be getting the big 2.0 update but will continue to update the device with security patches.  The same rings true for the original LG G Watch.  Things don't look too good for Samsung Gear Live users as Samsung has already doubled down on their Tizen powered wearables as well.
Unfortunately, Moto360 1 Gen will not receive the new update 2.0

— Motorola Support (@Moto_Support) June 10, 2016
Sorry it's not on our current software update list and it's been discontinues. ^JK

— LG USA Mobile (@LGUSAMobile) May 24, 2016
Source: Google, @Moto_Support, @LGUS