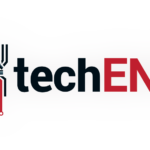 Android One is meant to be an affordable smartphone platform in the emerging markets. The first three partners include Micromax, Karbonn and Spice. Approximately three months after Google IO's announcement, these devices have been launched in India for only $100 (RM325.60).
We haven't tested Android One devices yet but it seems there's a problem with Android One. The microSD card is pre-eminent for these devices basic functionality. Supposedly, it can't even take a picture if there is no microSD card inserted. And its ability to save a file or document is not possible without an external storage.
By just releasing Android One devices, this will only take Google half way towards its goal of reaching new users. Android needs to be the best even on less than higher end hardware to get where its suppose to be. However, with that in mind, a new post on the Android developer's blog encourages app developers to think about how they can make their apps more accessible.
Developers have to think big about those in markets with slow internet speed. Other developers in major markets care about fast result, those with 3G and slower speeds it's more about eventually getting results. Google recommends that apps should include an option to notify users with results when search inquiry is running on a slow network.
Android Emulator is use to mirror slow network speed to test on apps performance. "Your app can then take as long as it needs to successfully retrieve the data in the background and show a notification when complete. The difference in user experience between an app that times out on a slower network and one that caters to user-specific needs will be very stunning for driving mobile app adoption", as how Google puts it.
Since space is a choice on Android One and other devices like Moto E and Moto X, memory optimization and battery life was specifically pointed out by Google, also including keeping APK's as slim as possible.
Google is pushing towards making its OS and apps more friendlier on low end array hardware. It doesn't matter if you have to settle down with a substandard Android phone because you can't afford a high end device. An enormous change has happened from the era of the Gingerbread, but today you can enjoy low end yet amusing devices. This is only the beginning of the dawn of technology.
Source: Android Authority, Android Authority