It seems like an eternity since the curtain fell on Google I/O 2014 but one big reveal on that day is still being discussed with fervor up to this day. You guessed it, it is the much anticipated Android L update. The big reveal gave us a glimpse of a slew of new features packed into "the biggest Android update to date", with the only thing not revealed is, ironically, what the "L" stands for. Let's revisit what's new with the Android L update.
MATERIAL DESIGN – New look and feel for the Android we love
So Google have come up with a new design philosophy, dubbed "Material Design", which revolves around unifying the various facets of Google, be it on your mobile phone, tablet or PC, through user interface design. Thus we can expect the various apps and services from Google to look and feel similarly across all platforms.  This begins with a brand new interface for Android L, sporting an improved streamlined user interface with the most obvious change being the logos of the soft keys to simply a triangle, circle and square. The interface retains its simplistic design and brings many of the elements back to the basics such as the cool white backgrounds in the various options menu and the simplistic grey icons.
            New UI elements for Android L, Source: XDA Developers
On top of that, this update will introduce lighting and shadowing to apps and their content, adding a three-dimensional feel to them. The user interface is also improved thanks to a host of new transition animations which can be customized.
NOTIFICATIONS – Always be aware of what's going on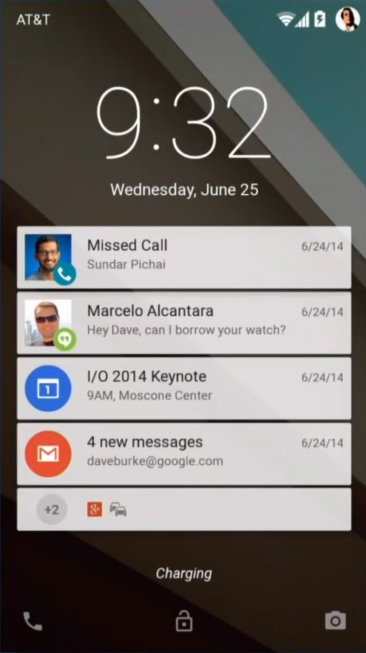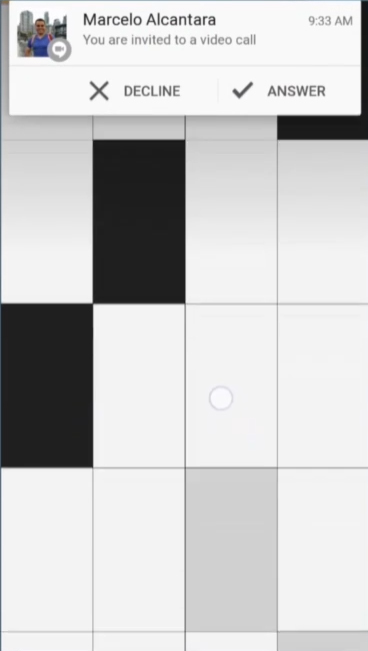 Another key improvement of the Android L update is the way it delivers notifications to us. Notifications will now be presented in cards, similar to the cards of Google Now, with the aim of improving access to these notifications. The cards are fully interactive – tap on them to open an app or swipe them away to dismiss them. On top of this, a new notification method called "heads-up" notifications, will display a recent notification on top of the app you are currently using. The idea here is once again is easier access, allowing you to attend to that notification without closing or minimizing the app in use. Notifications will also be fully integrated into the lock screen (finally) and a handy feature where you can gain access to notifications without having to unlock your device based on secure locations which you set.
POWER CONSERVATION -Less voltage with Volta
Now swinging into the performance improvements that comes along courtesy of Android L. Power consumption has always been a talking point when it comes to mobile devices and Google has taken a step forward in addressing this issue through Project Volta. The outcome of Project Volta was the inclusion of several features that aim to optimize power consumption in Android L. These include a scheduler that queues network activity depending on priority and a "battery historian" that measures the power consumption of specific activities of an app. To add to that, Android L also comes with a power saver mode that triggers automatically, reducing CPU clocking, screen refresh rate and background data.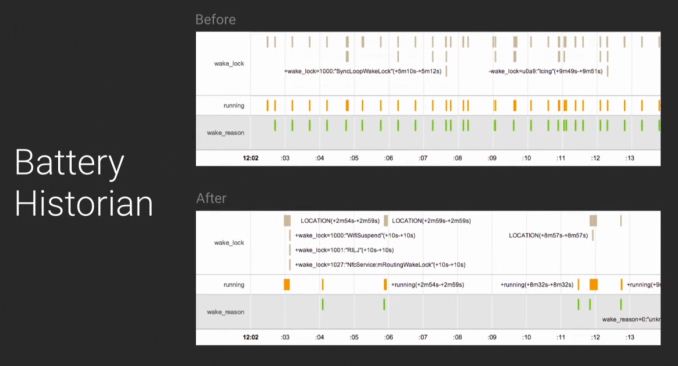 ART – Faster runtime with high compatibility
Another big upgrade that will be rolling out with Android L is the use of the Android runtime (ART) exlusively, replacing the older Dalvik runtime. This promises a two fold increase in performance and compatibility with other architecture such as ARM, x86 and MIPS. ART is also 64-bit compatible, which increases performance and also means that Android is preparing itself for the arrival of truly high end devices  coming out in the near future. GPU performance is also expected to be improved with ART, bringing beautiful graphics to mobile gaming, bringing it one step closer to the performance levels of conventional gaming devices.
SMARTER SECURITY – Safe locations and enterprise
Security is another aspect that Google is always trying to improve and they have made great strides in Android L. The first is the introduction of Personal Unlocking, a feature that allows your phone to be unlocked without passcodes or patterns when within a specific location of your choice. This means no more hassle with unlocking your phone in the comfort of your home.  Another security addition is Android At Work, a feature similar to the security suite Samsung Knox, which was contributed by Samsung back to Android. The addition of Android At Work allows a device to have separation of apps and services for work from those that are for personal use. Other OEM's have also agreed to include Android At Work in their devices, paving the way for more Android devices to cater for the enterprise crowd.
Android L is shaping up to be a very interesting update indeed, bring a host of new features, performance upgrades and reinventing the Google image all at the same time. It is scheduled for release in the fall (September) of this year but there are developer previews available for the Nexus 5 and 7 now for those who want to get their hands on it immediately.
Sources: Android Authority1,2,3, Android Central 1,2,3, TechnoBuffalo 1,2,3,4, XDA Developers 1, AnandTech 1