Android, on our mobile devices is famous for its open source style system. It is also famous for being super customisable and have different experiences through different developers and manufacturers. Rest assured that the trend will continue in Androids of the future as well. There are some systems that Android just does not want to let manufacturers or developers for that matter to mess about with too much currently. One of them is Android Wear. Android Wear devices comes in different shapes and sizes of course from different manufacturers as well. But their Operating System have largely remain the same across devices almost unchanged. Why, you ask? The only explanation for that move from Google is probably because they want a consistent experience of Android when it comes to these devices. Plus it is not such a bad thing, we get our updates for these devices much faster and its more universal to our other devices too.
The other system that Google wants largely untouched is apparently the Android Auto. We are nearing the end of the year 2014 and looking at 2015 already at this stage, and of course we are expecting an Android Auto car very soon as promised during Google I/O. We thought in the beginning that the Android Auto is going to be manufacturers in-car entertainment base and we are expecting every manufacturer to come up with different User Interface respectively, bringing unique Android experiences from each manufacturer. Instead, judging by Android Developer blog page they might make the interface for Android Auto largely similar for every equipped car.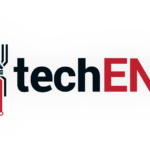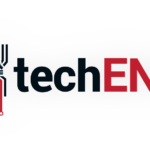 So why did they not allow manufacturers some freedom to customise their own Android Auto interface? Android explains that the Android Auto program is supposed to make experiences consistent throughout the vehicles equipped with Android Auto. They think that an in car media interface should be;
Glanceable and simple. Driving requires users' full attention. In-car software should not. Android Auto was designed to simplify not only the UI, but to optimize interactions and require less thinking, induce lower cognitive load, and ultimately, be safer. Effective apps provide just enough information in the minimum amount of time the user needs to glance at it and return their attention back to the road. Apps should also reduce the number of features to only those that are safe and drive-appropriate.

Predictive, yet predictable. Android Auto leverages rich, contextual awareness to keep the driver informed about important situations during the drive. Rich, timely help is combined with predictable functions. Effective apps make use of the patterns for common tasks and show timely information only when relevant.

Connected. By leveraging the user's personal ecosystem of apps and services, Android Auto promotes a continuous experience from phone to car to other devices. The user's music, destinations, and virtual ecosystem are always available to augment the drive. Experiences that leverage personal context and other devices are naturally part of Android Auto.

Naturally integrated. Android Auto blends the user's apps with the car, creating a truly integrated experience that leverages what is unique about each car. By using the screens, controls, and capabilities of the vehicle, Android Auto feels like an extension of the car.
There is possibly also a night mode on Android Auto presumably to adjust brightness of the display to ensure a less distracting drive at night.
The Android Auto is definitely one of the most intriguing aspects of a car that is announced this year. We are excited to see how it actually turns out and of course how much it will help or distract us in real life application. To you excited developers who would like to develop driving focused app, do not fret; Google is actually releasing the Android Auto SDK soon, we encourage you to develop apps for cars to distract help us in our boring drives.
Sources: Android Developers via Android Authority