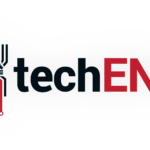 With the new version of Android platform, the Android 5.0 Lollipop, many devices have announced updates for their software for users to be able to get a touch of Android 5.0 Lollipop! Some of them had chances to have a test on the Android 5.0.1 or even Android 5.0.2 version. Not sure whether your phones or devices are eligible for updates? Here are the list of the devices that has so far released updates that we've compiled for your convenience:
Motorola:

Moto X with Android 5.0.1
First Generation Moto G GPe with Android 5.0.1
Second Generation Moto G with Android 5.0.2 in India & U.S.
Moto X (Pure Edition version & AT&T) with Android 5.0
Moto 360 gets a small update of Android 5.0.2

Samsung:

Galaxy S4 (Google Play edition) with Android 5.0.1 in Russia, Slovakia, the Czech Republic, India, & Germany, 5.0 in the rest. Norway's updates were halted.
Galaxy S5 (Snapdragon & Exynos powered) with Android 5.0 in Europe, Russia, Australia, U.S. & Malaysia. Norway's updates were halted.
Galaxy Note 2 with Android 5.0
Galaxy Note 3 with Android 5.0.1
Galaxy Note 4
Galaxy Note Edge with Android 5.0.1
Galaxy A3, A5 & A7 will have updated TouchWiz with new themes

Sony:

Xperia Z Ultra with Android 5.0, with bug fixes, new features, beautification, new lock screen notification, better battery life, and multiuser accounts
Zperia Z3 with Android 5.0
Xperia C3, E1, E3, M2, M2 Aqua, T2 Ultra and T3 will not get updates, unfortunately
Indonesia will start getting updates starting this week

HTC:

One M8 Google Play Edition, unlocked model, dev edition and on any number of non-US carriers with Android 5.0
One M7's promised updates are delayed until further notice, been missing the 90-day goal they've set for themselves

LG:

G3 (AT&T's version) with Android 5.0.1

Google:

Nexus 7 with Android 5.0.2
So how does the Android 5.0.2 differ from the Android 5.0.1 and Android 5.0 version? Apparently, nothing much. There are no new features or any visible changes, but the update has bug fixes and a lot of cleaning up. One of the fixes include a fix on an incomplete feature that should be preventing simultaneous alarms from competing for system resources. Another fix is regarding how Android cleans up the flash file system allocation.
So, have you updated your phone yet? If so, how do you like the new Android 5.0 Lollipop updates? Share it with us on what you think in the comments below!
Sources: Pocket Now, Android Authority, TechnoBuffalo, LowYat.net, Soya Cincau, SamMobile,
activate javascript