Buying electronic devices these days are normal. Each time you buy an electronic device too, the most sensible thing for you to ask your vendor as well is the warranty program that the manufacturer or shop offers for each of the devices you buy. The standard expectation these days is a year of warranty.
One year is not a long time though. You buy your smartphone today and the next thing you know, it is already past a year; and something went wrong with the device. That is the time you start regretting for not getting that extended warranty for a little extra money. That is the thing though, why do we have to pay extra for the extended warranty? It is something we overlook all the time.
Buying a new smartphone is a wonderful thing. We love new things. New smartphones are always more powerful, lasts longer through the day compared to your older device. They also come with a standard one-year warranty, but you usually never need the warranty in that timeframe because everything works nicely in the first year. Provided, of course you do not drop it anywhere it is not supposed to go to.
After that 'honeymoon' period though, you realise that your smartphone is not actually that fresh anymore. Especially when you notice that it starts to lag for some very weird reason. It never did that yesterday. The headache now starts. What do you do with a smartphone that does not work properly and not in warranty anymore? Technically nothing if the problem is something you think you can live with.
A little over a year later, you smartphone's display starts going haywire. Your battery starts having issues, it does not charge properly. You start noticing problems with the camera as well, it overheats your device for no reason. To fix most of these components can be very costly thanks to the increasingly complex smartphone system we have today. You might even have to fork out money for a brand-new device.
Most of the time, you will not bother fixing your device or even bring them to a service center for a quotation even. You must fork out your own money to fix the devices just because they are not under the warranty coverage already. So we end up living with these problems and just blame it on bad luck.
If you want a device that would last, you go for a flagship. With flagships we always say that it would last you a while. A flagship will still be relatively relevant even three or five years down the road. Buying a flagship is not exactly cheap though.
HUAWEI 1+1 Two Years Warranty Program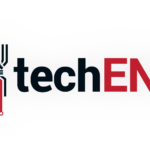 Not if you buy a HUAWEI smartphone today onward (1st July, 2019). Starting today onward, Huawei's great devices comes with the regular one year warranty plus another year of warranty. Yes, that means two years of warranty. You do not even have to fork out extra cash for the HUAWEI 1+1 Two Years Warranty Program.
This also means that you do not have to live with problematic devices even if you have an issue with your smartphone after a year. You can keep your HUAWEI fresh even after a year. Sending your HUAWEI devices to service centers does not have to mean hefty repair bills. You just bring your device over to any HUAWEI service center and they will get your device checked for free. You do not even have to think of buying a new device through all this; talking about getting your money's worth of purchase.
The HUAWEI 1+1 Two Years Warranty Program really gives you peace of mind as a smartphone owner. Trust us, we wished that we would have the extended coverage on our devices quite often too. We never learned though, and never saw the point of adding extra few hundreds of Ringgit to get an extended warranty.
Reaching Out to Flagships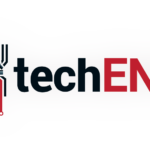 Flagships are not unreachable too starting 1st July, 2019. The Huawei P30's price has been readjusted to start at MYR 2,299 while the HUAWEI P30 Pro (8GB + 256GB) goes at MYR 3,399. If flagships still does not float your boat, there is the HUAWEI Nova 3i at MYR 799. That, and you get the extended warranty for free.
HUAWEI is also having their very own Online IT Fair too in their own Online Store. So for other promotions you might want to check out the online store. The Huawei Online IT Fair will start on the 1st of July, 2019 and ends on the 8th July, 2019. The eight days of sale will feature different items for promotion on different days too, so you will not want to miss out. For more updates on the Online IT Fair you can go to their Facebook Page.
The HUAWEI 1+1 warranty program is applicable to the HUAWEI P30 series, Mate 20 Series, Nova 4 series, Nova 3i and HUAWEI's MediaPad M5 Series. The program is claimable via HUAWEI's HiCare centers after the purchase. The promotion starts on the 1st of July, 2019 and ends at the end of September 2019 (30th September, 2019). To learn more about HUAWEI's 1+1 Two Years Warranty Program you can go to their website. For more promotions, offers, and the latest update from HUAWEI, you can go to their Facebook Page too.
*DISCLAIMER: This is a paid advertorial by HUAWEI TECHNOLOGIES SDN BHD. It does not reflect the opinions or views of the techENT editorial board or writers. *