AMD recently changed their outlook with the introduction of their Zen architecture and Ryzen line of processors. The processors brought a new level of performance to an industry that has been plateauing. The new Zen architecture allowed the new AMD's Ryzen processors to outperform their competition in both processing and power efficiency.  The 14nm processor were also one of the most efficient when it came to production. Earlier this year, the company announced the arrival of the new Zen+ architecture which brought better performance to new generation of processors.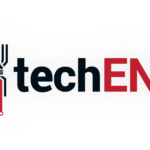 With the enthusiat and power user segments covered with the Ryzen processors, AMD now turns its focus to the everyday user. To cater to the everyday user, the company looks to their Athlon brand which has over 20 years of history in the martket. The new Athlon processor line up will be complemented with AMD's Radeon Vega Graphics platform. The biggest change to the Athlon line up will be its transition over to Zen microarchitecture. The new 14nm microarchitecture brings improved performance and higher clock speeds.
The new Athlon processors are a dual core processors which are able to process 4 threads simultaneously. Think of this as a working unit with two people who are able to do two things simultaneously. Simply put, you'll be able to get good performance on entry level laptops and systems. These processors won't require brand new sockets to take advantage of them. The new Athlon processors will work with the current AM4 sockets that are on pre-existing motherboards. That also means that PC builders will be able to upgrade to better Ryzen processors further down the line. The processors also support USB 3.1 Gen 2, NVM express, DDR4 RAM and 4K resolution.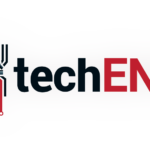 According to AMD, the new AMD Athlon Series is able to to take on current generation 65W processors. In fact, according to their benchmarks, the processor outperforms the current generation processors. With lower wattage at 35W, the Athlon is able to deliver consistent performance across the board, only falling behind the competition by a slim margin. However, the new Athlon processors deliver more than 50% improvement across the board when it comes to comparing with the current generation AMD A6 processor.
The new Athlon processors will be retailing at USD$55 starting mid September. This would mean that a basic AMD Athlon build could cost less than USD$400. This would make the AMD Athlon builds one of the most affordable builds on the market.
---
Also published on Medium.