Amazon is now one of the biggest companies in the world. What started out from an online shopping portal became a technology brand that owns several services like the video streaming, e-book platforms, and back-end web services. The company, founded by Jeff Bezos (currently the richest man in the world, according to Forbes) also invests in plenty of different things that we may not have even heard of.
Their most successful venture after their online store and e-books store though was their web services division simply called the Amazon Web Services. Their products are used across the world in different areas that you might not even notice. Plenty of the current websites you see today runs on top of Amazon Web Services. Some of the most prominent companies that you know uses Amazon Web Services (AWS) internally to handle all their internal administration needs.
They are also one of the biggest service providers of their type in the world. Why? How? Perhaps that is a topic for another day.
AWS: Still King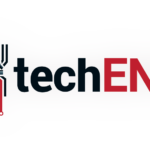 This article is more about Amazon Web Services' achievements so far. So far, so good for the giant – they reported an increase of sales of 31% in 2018 totaling their revenue to US$30 billion (based on run rate in Q4 2018); not million, billion in 2018. When we said that they are the largest service provider of their type in the world, we were not kidding. They service more than half the world that is on the internet at 51.8%. Comparatively, their closest competitor only holds 13.3% of the market.
Currently, Amazon Web Services is available and are being supported in more than 60 zones in 20 regions around the globe. 21 including the United States market. They are soon going to add Dubai, Hong Kong SAR, Sweeden, and another service location in the United States making their ever expanding grasp of the market even bigger.
As of last year as well AWS has expanded their cloud capability to better serve their customers and increase their scalability. The innovation that contributes to that includes AWS Control Tower, AWS Security Hub, and AWS Lake Formation. All these are to ensure that data and security can be accessed and controlled centrally. But that does not mean that the data can only be access at one physical point. More like it allows easier and wider control over data and security by a single team or entity.
AWS re:Invent – Machine Learning Today
AWS' largest innovation conference as well saw AWS talking about 13 of their new machine learning capabilities. These 13 things that were introduced in AWS re:Invent does everything from creating frameworks for quicker machine learning deployments, tailored A.I. services, more accurate prediction and forecast models, and better text and image recognition engines. Their capabilities even stretches to infrastructures too with building custom chips specifically for machine learning.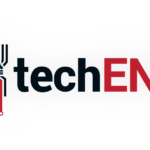 One very telling example of their expanded capabilities from AWS re:Invent is the expansion of Amazon's SageMaker services. The improvements made on this framework not only allow users to build, train, tune, and implement their modelling quickly, but also do so without extensive experience or knowledge on modern machine learning. They also now include an AWS Marketplace for Machine Learning for SageMaker for coders to develop and sell their codes on the platform. That might save plenty of time if there are already specific use cases for the codes. Currently there are about 150 algorithms and models available on the Marketplace with more coming in.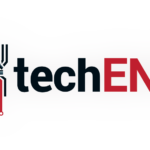 To show the simplicity in AWS' SageMaker tool too AWS developed something called the AWS DeepRacer and DeepRacer League. A DeepRacer is technically an empty shell with standard electronic parts that makes up an a 1/18 scale model of an electronic car. Fitted with multiple cameras and sensors, the model is built to be an autonomous racer for developers to buy, and develop autonomous vehicle codes on. They then race them in the DeepRacer League that is to be held throughout 2019, which essentially feeds into AWS' RoboMaker program.
Infrastructure wise AWS is quite unmatched with their global network coverage. Currently they have about 12 Ground Stations around the world reaching all their serviced regions. The Ground station allows users to directly and quickly access AWS' satellites and cloud services whenever and wherever they need it. With 12 Ground Stations, access is super fast with minimal response delays. Now you know why more than half of the world is on AWS.
That is not the end of it though for AWS in 2019. The newly reintroduced AWS App Mesh and AWS Cloud Map is supposed to make everything more seamless for users. The App Mesh, in technical terms standardize interactions between all the apps and services you use, be it on your mobile device or PC. To simplify that, think of it as your apps using a single language; say English, to communicate with other apps. That allows a lot more seamless feel to all the services you put together from different vendors. What that allows you to do as a user too is to have better visibility on what apps are doing what giving you control over the whole array of apps you use. The Cloud Map just makes sure you get quicker access to everything by cleverly pin-pointing your current or updated location and sending the data to your nearest data center or access point.
More IoT; Less Trouble
Internet of Things (IoT) is a big thing for 2019, especially with the fast-paced development and focus on 5G connectivity technology. AWS is ready for that too with their new IoT service tools. Well, they are not your run-of-the-mill IoT home programs. They are more built for industrial purposes. For example their SiteWise is built for equipment management and data collection on places like factory floors. Those data will be picked up with Events to tell users of malfunctions and possible delay inducing occurrences on the floor. These data also feeds the Things Graph application for better efficiency and effectiveness model on the production line. If the factory uses other third party software or tools, AWS Greengrass Connectors help these tools interact directly with AWS' array of services used.
What Does This Mean for 2019?
The big topic of 2019 is seamless connectivity and enabling IoT services, not just for homes, but industries as well. That is, technically, the base of Industry 4.0. But it is more than that with AWS' new services and databases in place. It means that our smartphones will be even smarter; all our apps sync up better and easier.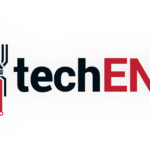 Everything is made faster and more personalised while costs come down. Everything is simplified by the time it reaches us, the consumers. We get better products; faster and cheaper than before. We even get more of the better products in some cases.
In that regards too, we think cashless society becomes even bigger and more relevant than before. It is not like we have not seen it with China; but other parts of the world will feel the effect too. Especially Malaysia with the push toward a cashless society.
2019 will not look that much for different for us in plenty of sense. It will be much better though, and easier, and more predictable with the advanced Machine Learning programs from AWS. Best of all is that all these changes somehow feels natural.
For AWS though, 2019 still looks rosy with the amount of services they have in their sleeves with more to come. The fact that their customer base grows everyday also means their database expands all the time. Competition will grow stronger with new technologies but that may not necessarily be a bad thing for both AWS and their customers. It just means that both AWS and their customers get more toys to play with.