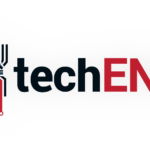 Amazon fans, rejoice for Amazon has just released a new version of their Android based operating system for mobile platform. Their new Fire OS, dubbed Sangria is based on Android 4.4.2 KitKat versus the Android 4.0 Ice Cream Sandwich based Fire OS 3.5. In that case it should be much better right? Well it should be as Amazon claims to refine and improve its User Interface. Other to make them better looking, the improvement aims to make them easier to use and more intuitive. Of course that is what every update of an OS aims to do by right.
One added feature to this major OS update from Amazon is that it now learns you. It is called Advanced Streaming And Prediction or in short ASAP. What it does is to quickly predict whatever movies and TV shows that you would want to watch and instantly plays them the moment you go into contents. The Fire OS 4 "Sangria" also has a battery saving feature which they call Smart Suspend. According to Amazon every device will develop a specific profile of Smart Suspend to detect when the device is typically unused and turns wireless signals on or off to extend battery life up to 25% per charge. Just like any other smart battery saving feature it sounds like a great idea but then again we affect our own battery life as users. Like plenty of other OS in the market the Fire OS is now more connected than ever with its unique Amazon Cloud services. They enable you to sync you documents across multiple platform that has Amazon Cloud of course. The smartest thing about Amazon Cloud though is its family sharing feature; Family Library. It allows you to seamlessly share apps and contents with your family members using Amazon as well. The popular and well received Firefly feature of course made a come back in this version of Fire OS.
Now this is a major announcement the Fire OS 4 "Sangria". It is not just about the OS as they are also announcing new tablet devices to go with the new OS. Remember those Kindle HD tablets? They have made a replacement for that now but not really. Amazon have announced their new tablets together with the Fire OS 4 and they will be pre-loaded with Fire OS without a doubt. But they are not called Kindle tablets anymore. Instead they are now called the Fire tablets. So the new devices are called Fire HDX and Fire HD instead of the Kindle Fire HDX or Kindle Fire HD. This, according to Amazon is for the distinction of the Kindle and Fire branding; as in the Kindle name are reserved for its e-readers while the Fire branding are reserved for things that are more than just e-readers, Android tablets that are able to browse the web, stream music and videos, and search for other non-text based contents. Will it affect sales? Not likely as it is still under the Amazon name and most users may not heed much the name change, heck they might not even notice that there is a subtle change in the name despite Amazon's strict insistence that the Kindle and Fire are of two different families. We will just call them the 'Amazon Tablets'.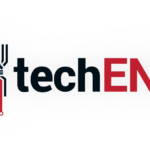 The new 'Amazon Tablets' that we are talking about here though are the brand new flagship Fire HDX 8.9, and Fire HD 6 and 7 as mentioned above. Let us start with the new Fire HDX 8.9, the top of the line Amazon Android tablet. Software wise it is sporting the Fire OS 4 "Sangria" with all the new features included. As the name suggests it will feature a 8.9-inches display with 2560 x 1600 (339ppi) pixels squeezed in it with 100% sRGB pixel arrangment. It comes with Dynamic Light Control feature. The feature adjusts the display's brightness, ambient, and colors to match what ever thing you are doing on your tablet to make videos, texts, and apps look better and more soothing to your eyes, again depending to conditions. Processing power under the screen comes in the form of the cream of the crop Qualcomm Snapdragon 805 SoC boasting 2.5GHz of power with 70% graphics improvements. It is also the first ever table to receive the Dolby Atmos technology to create an unparalleled audio experience. Wi-Fi is upgraded from the 802.11n to 802.11ac. Battery stays the same from the older tablet but Amazon claims that it will have 12 hours of battery life. Other specs compared to the previous Kindle Fire HDX remains about the same. So it looks like this new tablet is just a refreshed form of the old tablet. This is up for pre-order now for the same price with the older tablet; USD379 (RM1250.70).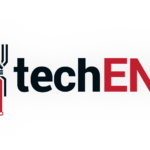 Moving to the budget device for the masses is the Fire HD. The Fire HD comes in two sizes; 6-inches and 7-inches. Both cheap alternatives to the Fire HDX. Of course they are not as cutting edge as the Amazing HDX to keep costs and price down. They even come with kids edition where there are a number of parental control measures included in the tablet and two years warranty. So what is inside these smaller tablets? Both will be powered by the same 1.5GHz quad-core processor that is presumably from a different manufacturer (they did not actually specify the make, model, and manufacturer), both will have 1280 x 800 pixels shoehorned into the 7-inches and 6-inches display they respectively have with a quoted 8-hours of battery life, Dolby Digital Plus audio and dual cameras. The camera out at the back is capable of 1080p of video recording though. The most interesting part of this tablet is probably the Fire OS 4 that will be included in the device. The kids edition of the tablet is not much different actually save for the Gorilla Glass to protect it from the inevitable scratches that kids tend to create on screens, the rubber casing that it comes with to protect it from falls or juggles in bags and to ensure it lasts the torture that your kids can come up with for the device. Software wise you get a "FreeTime Unlimited" package that provides you with a free one year subscription giving you access to plenty of kid friendly contents. The new software on this kids edition also allows kids to add digital stickers to their home screens if they like.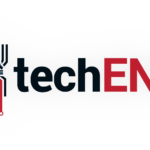 As mentioned earlier the kids edition of  Fire HD 6 and 7 will have massive parental control measures packed in. As a parent you can restrict your kids or the users of the tablet from appstore or even purchasing anything in-app, they cannot access the settings menu, e-mails, and web browser. These are by default, not bad considering that you do not have to tinker around with the settings to find these things anymore. Things that parents can touch though are things like setting a time limit for everything. For example parents can set aside a reading time, time limit to 'entertainment' contents, access requirement for access, and allowed access times. This device can support up to six different accounts for users and parents are able to create different parental controls for each. As a parent, you can use the tablet in any way you want, we all trust that as adults you know what you are doing. Be minded though that these kids edition devices are aimed at kids at the age of three up to ten and are meant for normal kids. So if your kid is a prodigy in digital hacking, sorry we cannot help you. The Fire HD 6 and 7 are up for pre-orders now at USD99 (RM326.70)and USD139(RM458.70) respectively and are available in five different funky colours. The Kids edition starts at USD149 (RM491.70) for the 6-inches version and USD189 (RM623.70) for the 7-inches version. You should be able to order them from this region as well though we do not know how much they will charge you for shipping and taxes.
Sources: Android Cetnral, Techno Buffalo, Engadget (1)(2)