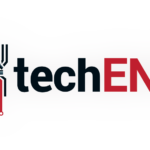 Amazon AppStore is a good way to download apps for Android. Filled with discounts and free apps, there was one problem among its advantages. Users needed to download APK files to install the AppStore into their Android phones. Now however, good news has surfaced. Amazon has combined its AppStore into the main app for Amazon which is already available on Google Play Store. Now every Android user will be able to get offers and a wide collection of free apps daily!
To get your hands on all the goodies offered by Amazon AppStore, head over to Google Play Store to get the main Amazon app. Once you get the main app, all you have to do is click on the "Shop by Department" button and you will see the AppStore for Android. From there, you'll be able to directly download apps into your phone. Here's the catch – you need to go the Settings menu of your Android smartphone to enable installation of apps from unknown sources as the main Amazon app is a 3rd party appstore.
Click here to get the Amazon App on Google Play Store!
Source: LowYat