Apple has launched its all-new AirPods with an Apple in-house designed H1 chip that enables the AirPods to have some new hands free capabilities. The famous "Hey Siri" functionality is now available with the new AirPods. You can Get Siri to change songs, place phone calls, adjust your volume, get real-time directions, and plenty more.
With the new H1 chip the AirPods boast even more stamina at 50% more talk time compared to the previous AirPods. Impressive, considering its size.
The new H1 chip also enables the AirPods to switch between Apple devices up to two times faster and 1.5 times faster connection for phone calls. It has 30% lower latency than before too which is good news for you gamers. This is perfect for rolling around in bed and not needing to worry about wires getting in the way.
The design remains the same as the previous version with an LED indicator that shows the charging status. The new wireless ear buds and the Charging Cases still only comes in white though. The first generation AirPods are also compatible with the new Wireless Charging Case which is good for those who already have an AirPods and you can also buy  the Wireless Charging Case without AirPods.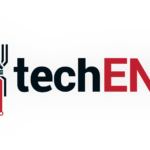 The Apple AirPods are already on Apple's official Malaysia store. With free laser engraving available when purchased from the official online store. You can engrave up to about 18 characters. Any engraving is permanent though so you do want to double or triple-check your engraving before placing the order.

The Apple AirPods without Charging Case is priced at MYR699. While the whole set of Apple AirPods with Wireless Charging Case will set you back MYR879. If you only need the Wireless Charging Case it will set you back MYR439. Even though it is ready on the official site, it is yet to be available, we suspect this has to do with stock readability issues.