The Alienware line up has been turning heads lately with its new design language. We got a chance to see these laptops at COMPUTEX in Taiwan. The new legend design has upped the ante when it comes to sleek, eye catching design.
The new Alienware m15 and m17 are configured for the best performance. They come with 9th generation Intel Core i7 processors with 8GB or 16GB of RAM. On the graphics side of things, the Alienware m15 and m17 come with either an NVIDIA GeForce RTX2060, RTX2070 or RTX2080. The combination promises top performance with some of the most popular games now. Alienware claims that the m15 will be able to do 190 frames per second (fps) minimum in Epic Games' Fortnite while the m17 will be able to do about the same hitting up to 260fps.
Aside from this, the new Alienware m15 and m17 comes with the latest Cryo-tech 3.0 cooling technology. This new technology brings even more efficient cooling to the systems. The new Cryo-tech 3.0 technology supports 6-phase CPU voltage regulation and 8-phase GPU voltage regulation. This means that it is able to better accommodate more minute changes in voltage to ensure optimum cooling. This is helped by a 32% diameter increase in the CPU fan blades and a 10% increase in the diameter of the GPU fan blades of the m17. The m15 has an increase of 10% in the diameter of the CPU fan blades and a 20% increase in the GPU fan blades.  With the larger fans, more cool air is able to flow through the processors.
This slideshow requires JavaScript.
The m15 and m17 come with Full HD 1080p displays which provide an immersive gaming experience thanks to the 5.7mm thin bezels. These displays are also pretty accurate with 72% coverage of the colour gamut. The m15 R2 has an OLED variant which comes in 4K resolution as well. The displays on the new Alienware m15 and m17 have high refresh rates. With options of 60Hz and 144Hz, users will be able to get one that's best suited for their game style.
Both laptops come with Tobii Eye tracking, albeit only on the 4K OLED version of the m15 R2. It doesn't seem like this version is available in Malaysia just yet. However, the Tobii Eye tracking is able to help determine the UI elements that you're looking at when you're gaming; fading those you are not interacting with and highlighting others. It will also be able to train your eyes to track and lock on to important details in game.
Pricing & Availability
The Alienware m15 R2 and m17 R2 are available for purchase from the official online Alienware store and also brick and mortar stores. Prices start at MYR8,999 for the m15 R2 while the m17 R2 starts at MYR10,699. There is a special MYR100 discount for the Alienware m15 R2 if you order online.
Alienware m15 R2 Official Specifications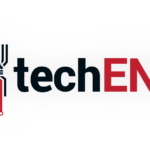 Alienware M17 R2 Official Specifications