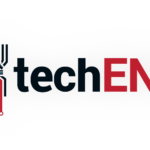 Any avid crime and mystery fan is no stranger to the name Agatha Christie. Widely regarded as the "Queen of Crime" and the world's best-selling mystery writer, Agatha Christie's has sold over 2 billion copies of her still thrilling, captivating and inspiring works.
One of her best-selling books is now ready to take over your screens! "And Then There Were None" is a mini-series based on Christie's best-selling book of the same name. "And Then There Were None"  is widely considered her crowning masterpiece and has a record-breaking 100 million copies sold worldwide.
The series is set in 1939 when Europe is at the brink of war. Ten strangers are lured to Soldier Island, an isolated rock by Devon Coast in England, under dubious pretexts. With no means to contact or get back to the mainland, they find themselves on an island, accused of a terrible crime. One by one, the guests start turning up dead. They realise it could be one of them. Who is the murder? Will anyone survive? Head on over to iflix.com to find out.
The series premiere's on the region's most prolific Internet TV service, iflix, which has in recent months become the foremost provider in the world for emerging markets.  The series joins a plethora of other crime and mystery offerings in iflix's exceptional library of exclusive and highly acclaimed exclusives and offerings which include the worldwide smash hit Mr. Robot and award-winning crime drama, Fargo.
"Full of chills, twists and turns, And Then There Were None is a highly anticipated addition to iflix's library of exclusive content. We are incredibly excited for our members across the region to discover Agatha Christie's masterpiece come to life, only on iflix. To all mystery thriller fans, its time to press play!"

James Bridges, iflix Group Chief Content Officer
Haven't got an iflix account yet? Take advantage of iflix's 30-day trial with full access to their massive library of Hollywood, Asian and Local television shows and movies.
iflix is now available in Malaysia, Thailand, the Philippines, Indonesia, Sri Lanka and Brunei and will be rolling out its services to other emerging markets in the near future.