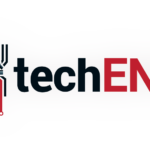 Artificial Intelligence (AI) – the next frontier. At least that is what they say. AI has been the name of the game in almost everything we do these days. Then again where else can we go with the highly digital life we lead. Our dependency on technology is what leads to the AI technology anyway. The algorithms that was built into or coded into the AI we have today are the result of our interaction with technology.
At some point there are skeptics who thinks AI is evil and is out to destroy and conquer the world. Earlier, in fact I was watching a video talking about Elon Musk's attempt in creating true AI and the potential scenarios should he choose to be the world's first super-villain. I believe you have watched the countless Terminator movies we have now talking about how AI will destroy the future world; the story of our species being the hunted and endangered ones.
AI is plenty more than what it seems though. While true AI has not come to existence just yet plenty are eager to harvest the power and possibility that it currently offers. That is the whole point of Adobe's Sensei. A machine learning program that aims to improve not just processes in an organisation, but its customers' experiences.
Then from the bases of Sensei, Adobe built Target. What is that?
Adobe Target
Adobe Sensei is Adobe's answer to AI algorithms to help improve processes and bolster marketing efforts. It takes data that is compiled from all over its customer base and turn them into a bunch of streamlined data that shows patterns in customer behaviour. It does not, however tell you what to do with the data at hand. You would still have to interpret them and put them to use on your own. That may not be an issue if you know what sort of data you have or you are looking at. When data is all over the place and you do not know what you are looking at though, herein lies the issue.
Adobe Target is powered and based on the Adobe Sensei platform; no, it rides on it. Earlier this year Adobe talks about how Adobe Sensei helps marketers to rapidly create and test new customer experiences. Adobe Target is that platform to make it even better and faster.
The Adobe Target platform is a form of automation tool base on data that is produced by Sensei. Of course being powered by Sensei, it is also programmed by Sensei to take actions based on the data provided by Sensei. Target takes data off Sensei and immediately creates a whole new experience that could be instantly tested and experimented upon with multiple consumers. It collects data based on that experiments too and evolves with that data. That, in theory allows a complete personalization for each consumer; unique experience for each user.
With Target also Adobe has managed to improve conversion rate for partnering marketers by 20 percent up to 80 percent. That range is quite big in a sense. Which also means that Target works, but not as effective as it should be in some cases. That is why Adobe has improved Target with three actionable AI Insights.
Audience Insights
With Audience Insights on Auto-Target Sensei lists down a list of top 10 audience with a certain size based on conversion goals. While it may sound simple enough, it is actually an arduous process that involves plenty of time to actualize. It is nearly impossible if you do it manually in some sense. Mind you it is not some simple drag and drop of the data into boxes; it is plenty more complex.
What this Insights does is specifically pinpoint a group of respondents based on very specific attributes. It includes the ratings of the respondents obviously to examine the experiences. It not only improves the experience of these group of customers, but it also creates a completely unique experience for these group. All that in the name of creating higher conversions.
That highly targeted marketing though gives customers more personalised contents for example. People like you and me gets more specific recommendations and suggestions based on our behaviour towards certain ads, or recommendations. We might even get a more tailored service in the future with Audience Insights; that is not a bad thing, we all love customised services.
Offer Insights
Same like the previous Insights it picks the top 10 audience group of a certain size. This time though it is all about how these people respond towards ads or suggestions, how people interact with offers if you might. It pinpoints specific audiences that responds to each of your different offers and suggestions. Of course that data comes with what sort of offer you made.
This allows marketers to steer the right offers to the right people. For example people at my age group, living in my area prefers to be given price discounts compared to people older than me living in the same area. They might prefer loyalty cards and points that could be converted into something else, or gift vouchers maybe.
What this does for us is give us usable offers. Our preferences in our purchase decision, or engagement dictates what is being offered to us. We are all customers at the end of the day, but our needs and wants are all different. Imagine going into Tesco one day and everyone gets different offers that they actually want.
Influencers Insights
This Insights is a little different from the rest. It does not necessarily profile a person's attributes. Rather it adds to individual customer's profiles by identifying and analysing you behaviour's causes. Technically it analyses the influence towards a certain behaviour. It tracks everything you do from the number of years you have been a loyal customer, or your preference of a certain colour or genre, and many more. It identifies those and associate those with what you did on the marketers' various platforms.
To you and me, this just points to even more personalised contents. The difference here is the stimulants, or rather the influences. For example, just because you prefer the colour red when you buy clothes the platform might give you even more options to buy red clothing. It could be the festivities season that you buy plenty of house improvement items, marketers could give you suggestions or content based on that.
Adobe Target with Insights
The Insights report, just like anything based on Sensei AI algorithm will always improve over time to be even more accurate than before. It learns its losses and wins, and builds its own database over time to make more accurate predictions and run even more successful experiments. In that sense also it will improve conversion and interaction rates tremendously over time. It is not the perfect solution, but it is one step closer to the right direction for marketers on Adobe's marketing platform.
For us consumers, it does sound like a scary avenue. The goal of marketers are to push us to consume even more. At this economy though, we are trying to save more and do less impulse purchases. At some point also it does seem like we have no more privacy.
Here is the thing though, we are still very much the factor that dictates what AI can do. We are still the ones that feeds information into that framework when we choose to (that's world domination by robots taken care of). These data collected by Sensei does not just provide ways for marketers to push even more products to us. It gives them insights of what they can do to service us better, all without taking our time off to do a "5-minute" survey.
The aim of Adobe Sensei is not just to make it easier for marketers to reach out to consumers like you and me. Its aim is also to make things much simpler for us. It aims to improve our satisfaction by simplifying and improving interactions. So as much as AI relies on us to learn, we rely on AI for plenty of other things we may not even know we need, or want.
Source: Adobe Blog
---
Also published on Medium.