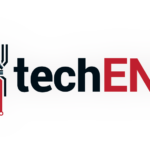 Our mobile devices is a big part of our lives whether you like it or not. You practically live on your mobile devices. With all your contact information store on it, there is no way to live without it. You even track your daily activities on it if you have some form of fitness tracker or smartwatch. With such good cameras as well, we replace our daily point-and-shoot cameras. With high-end camera sensor that is bordering the capabilities of a full camera, one can only wonder; why not use it as a sort of scanner for that important document you need for that important email?
Of course, there are already solutions on the market to convert your mobile device into a pocket scanner. One of the most popular solutions that even we admit to be using is CamScanner. It became our main go to when we need to scan documents on-the-go and urgently. Despite all that though, it is not a proprietary tool that was made by Adobe and therefore does not sync to Adobe's Cloud platform. In that sense, nothing replaces the original. It leaves users wanting for more; it leaves us wanting for more.
Adobe, finally, has answered this prayer (about time). Adobe has finally pushed out scanning functionality in Adobe Acrobat Reader mobile for both iOS and Android. Both smartphones and tablets benefits from this update so no one is missing out (sorry Windows guys). With this update, 300 million people who uses the mobile app will definitely be more productive. Anything that ranges from a picture, or a document can be 'scanned' and be turned into a signable, shareable, storable, and secure PDF format file and it is all done for free. There is no need for third-party apps anymore, really.
This new scan function can also be integrated with cloud storage like Box, Dropbox, Google Drive, and OneDrive just to name a few. By integrating the apps, you do not even need to leave Adobe Acrobat Reader mobile app to scan and save into these cloud storage services. Of course, you are still integrated into Adobe's Cloud service, and therefore you are synced to their Document Cloud. All this new functionality on the Adobe Acrobat Reader mobile app is thanks to the Adobe Sensei.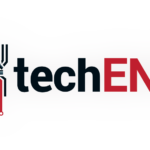 At this point, it would be good to talk about Adobe Sensei and what it means to users. Adobe Sensei is the new framework that is now powering the new Adobe Acrobat Reader's scan function. This new framework is considered Adobe's new Artificial Intelligence (AI) service for users that is integrated into Document Cloud, Creative Cloud, and Marketing Cloud.
Its purpose? To automate repetitive tasks which then, indirectly saves time, and boost productivity. In the context of the Reader's scan function, Sensei detects borders, and boundaries of documents, trim up the scan to fit the document as best as possible (or as logical as possible), enhance text clarity, and make every scan as useable as possible in the digital space.
In the future the Sensei interface is made to interact with millions of all sort of data in the Adobe ecosystem, be it local or global and make sense of these data. Sensei will then tailor information for differing purposes to respective users. A good way of thinking and visualising this is that Sensei looks for patterns, similarities, differences, contradictions, and unique data that might help users in their tasks. This would also require the Sensei AI to analyse, understand, and categorise the contents of the documents that passed through it. The result? Imagine a complete digitisation of the works of Beethoven in a single space accessible anywhere in the world.
Excited yet? You should be. All this, according to Adobe are in the works. In the meantime though, start scanning away with your mobile devices through Adobe Acrobat Reader mobile app. But this could also mean you may not have anymore excuses for not submitting that all important document in time. Now that is a real dilemma. Press release after the break.
Adobe Acrobat Reader Now Includes Free Mobile Scanning, Powered by Adobe Sensei

KUALA LUMPUR, Malaysia, – February 15, 2017 – Delivering on its promise to continuously push out innovations that help customers work faster and more effectively with the help of Adobe Document Cloud, Adobe today released new scanning functionality in Adobe Acrobat Reader mobile for iOS and Android smartphones and tablets. More than 300 million people use the free Acrobat Reader mobile app today to view, annotate, send and save PDFs at home and in the office. With the new scanning component baked directly into the Reader mobile app, users now have the ability to snap a picture of anything and turn that 'scan' into a signable, shareable, storable and secure PDF – all for free.

Scan lets anyone digitize anything – from shopping receipts and tax documents to school permission slips and favorite recipes – whatever you need to keep track of to simplify and organize your day-to-day life. At work, Scan is an enterprise-ready tool for converting paper documents, forms, contracts, business cards and even those whiteboard snapshots into PDFs that can be incorporated into existing digital workflows.

Introducing Scan, new to Acrobat Reader mobile:

Free mobile scanning is now available to hundreds of millions who already use Acrobat Reader on iOS and Android
Quickly capture multiple scans of forms, receipts, contracts, post-its, whiteboards, and more, and turn them into storable and shareable PDFs
Add annotations or signatures and store PDFs with built in connections to Box, Dropbox, OneDrive, Google Drive, and more, without leaving Acrobat Reader mobile
Use for simple scanning or integrate into your enterprise document workflow

Adobe Sensei and Document Cloud

Scan functionality in Reader mobile is powered by Adobe Sensei, a new framework and set of intelligence services built into Document Cloud, Creative Cloud and Marketing Cloud to dramatically improve customer experiences. In Document Cloud, Adobe Sensei utilizes artificial intelligence (AI), machine learning and deep learning to automate repetitive tasks, boost productivity and pave the way for the workplace of the future. In the case of Scan in Reader mobile, Adobe Sensei works in the background to automatically detect document boundaries, correct perspectives, enhance text sharpness and make everything beautiful, usable and digital.

What impact can Adobe Sensei have in the future? Adobe processes tens of billions of PDFs through Document Cloud. Imagine an enterprise being able to deeply understand meaning from all the documents in the company, finding patterns and similarities in content and extracting knowledge from that content. A medical research facility, for example, could search thousands if not millions of studies in order to extract patterns in patients' symptoms and identify the most effective treatment options. Or, a company in the middle of its digital transformation using something called semantic structure analysis of documents, AI and machine learning, to analyze and categorize the content of documents as they're scanned. The possibilities are exciting, and the use cases are virtually endless.

Examples of how capabilities powered by Adobe Sensei could impact the future of work.  Imagine if you could:

Analyze all PDFs in your organization, identify patterns and extract knowledge
Automatically summarize thousands of PDFs, like document Cliff's Notes
Apply artificial intelligence and machine learning to analyze and categorize the content of your documents as they're scanned from paper to digital
Interact with document content in a virtual reality environment, from anywhere

About Document Cloud

At the heart of Adobe Document Cloud is Adobe Acrobat DC, the world's best PDF solution; Adobe Sign, the leading e-signature solution that allows anyone to electronically sign and send documents from any device; and powerful companion mobile apps. Acrobat, together with Acrobat Reader, is one of the most widely distributed pieces of software, used on over a billion desktops and mobile devices worldwide.